Coaches of Kevin Kisner and Smylie Kaufman reveal why these young tour players were poised to win in 2016
BY: PETE PAPPAS
If you witnessed Smylie Kaufman and Kevin Kisner triumphantly hoisting trophies to kick-off the 2016 PGA Tour season, then you saw how intensely gratifying it is to break through for your first win on tour. But the anatomy of any tour victory, even savoring it, starts with grinding it out on the range. In-season and off-season preparation is just as crucial to winning as playing well four consecutive days during a tournament.
So check out how Kaufman and Kisner (winners at the Shriners Hospitals for Children Open and RSM Classic, respectively) work with their coaches to get it done throughout the year. Maybe you'll find something to help your students have their own breakthrough performances, whether it's in tournament play or a weekend match at the club.
Coaching Kaufman
"Smylie has a wonderful understanding of what he needs to do to play great golf. He videos himself often, and it's my job to keep his thoughts and feels on point, within the framework of what works for Smylie," says Kaufman's coach Tony Ruggiero, director of instruction at the Country Club of Mobile (Alabama).
In Kaufman's young career, he's occasionally struggled with starting his downswing from the top-down, rather than the ground-up, and his big miss has been losing the driver right. To correct that, Kaufman and Ruggiero work on a drill where Kaufman puts both feet together, and on the backswing steps his left foot toward the ball so he initiates the transition in correct sequence.
And the results so far have been fantastic. Kaufman has not only improved his driving accuracy by almost 8 percent, he's also increased his distance off the tee by more than six yards.
In the offseason, Kaufman and Ruggiero agree that rest is the biggest area of importance for Kaufman, so he'll be mentally and physically ready to start a new year. But time is still devoted to analyzing statistics so Kaufman knows exactly what to bring to the range, even if work is less intensive than in-season. "We share a great communication and trust with each other, and because of that we've been able to stay the course and stick to what Smylie needs to do, regardless of the ups and downs," Ruggiero says.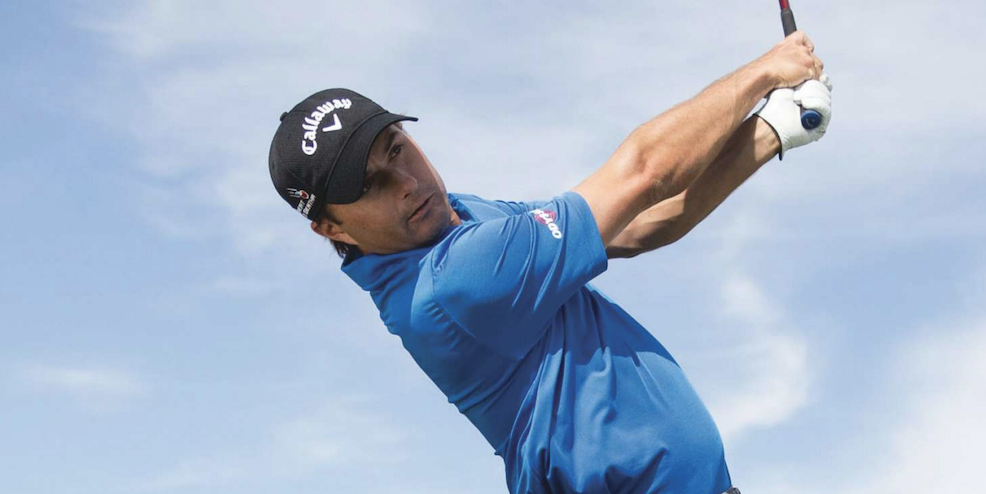 Maintaining Kisner's Hot Start
Kevin Kisner and his coach, PGA Professional John Tillery, believe step one is identifying the right things to work on. "The plan and process to achieve that should never change," Tillery says. "It's easier to tinker, try new things, new tips, new driver shafts. But if you change the plan every week, you never master any of them."
Before the start of this season, Kisner wanted to improve his ball striking. So the duo identified specific issues regarding ball flight and misses that were directly related to Kisner's mechanics. They were relentless on the practice range, and based on Kisner's early success, their work has definitely paid off.
Kisner is hitting greens-in-regulation at a clip of almost 8 percent higher than last season, and his driving accuracy has improved nearly 4 percent. "My job is to tell Kevin what to work on, how to go about it, and to oversee it. It's Kevin's job to be diligent with it, and he's been awesome," explains Tillery.
Kisner's offseason is more internal, spending time exercising and building motion, with less attention to scoring. "Kevin's sold on the process, so we don't entertain much talk about new ideas," Tillery describes. "It's nice being close enough that we don't have to mix words with each other, and we definitely don't."