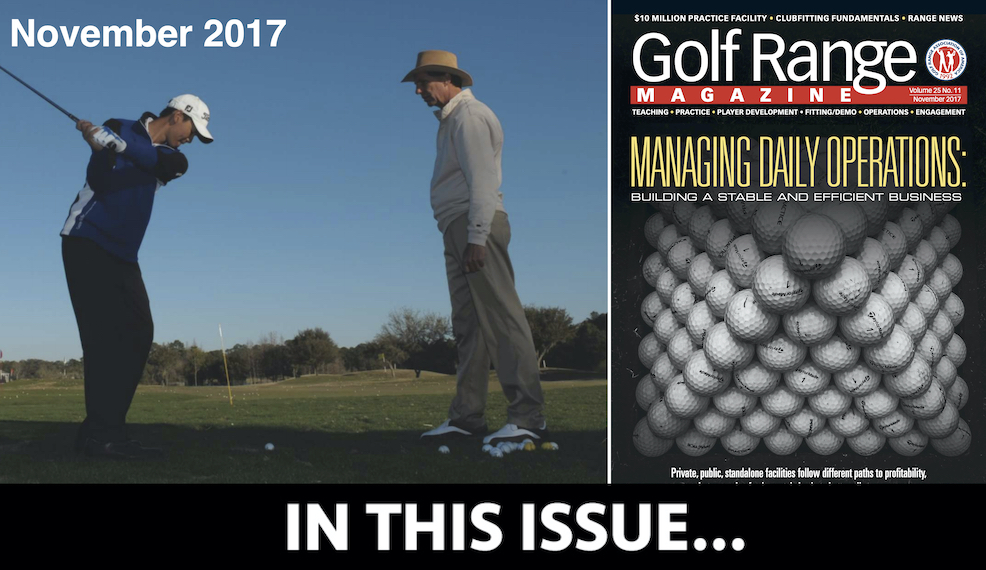 Golf Range News – Keeping you up to speed on interesting stories and trends from the golf practice-and-learning sector.
Managing Daily Operations: Building a Stable and Efficient Business – Private, public, standalone facilities follow different paths to profitability, but managing fundamentals leads to bottom-line success.
Heading to Mexico Alongside the PGA Tour – Addressing a common swing flaw that can impact players at all levels.
Home of the Spartan – San Jose State's $10 million practice facility is impacting the university golf program and the community.
Don't Overlook the "Nuts & Bolts" of the Fitting Process" – Start with the basics, before turning to launch monitor data.
A Grand Afternoon – Turning the range into a center for family fun.
Wrist Reward – Swingyde help a s players develop a proper hinge and to feel what a wide arc, lag and speed can do for more power.
Discover more Golf Range Magazine content and industry news here.