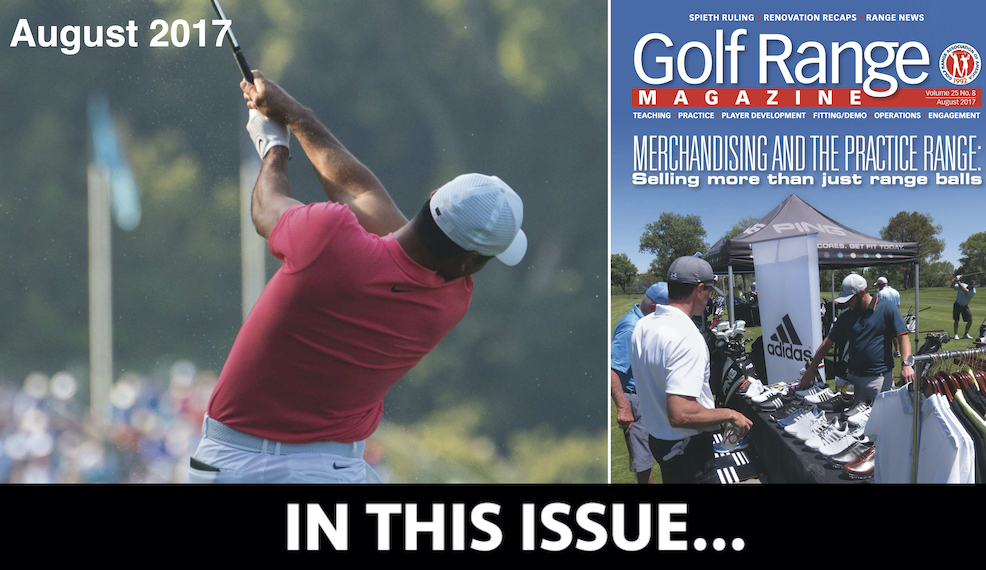 Golf Range News – Keeping you up to speed on interesting stories and trends from the golf practice-and-learning sector.
Merchandising and the Practice Range: Selling More than Just Range Balls – The practice range is an important part of most golf operations, giving members and guests a place to hone their swing or work with an instructor to improve their game.
The Rule that Allowed Spieth to Hit From the Range During the Open Championship – And you thought the range was just for practice?
Renovation Review – Two facilities worlds apart have more in common than what meets the eye: A commitment to enhanced practice space.
Making an Impact – The easy-to-use Impact Ball can help golfers obtain a more consistent and reliable impact position.
Discover more Golf Range Magazine content and industry news here.