The easy-to-use Impact Ball can help golfers obtain a more consistent and reliable impact position
By: Tony L. Starks With PGA Master Professional, Ed Ibarguen
Even at the highest level of the game, no two swings are the same. There is no mistaking the swing of Adam Scott with that of Jim Furyk, Jason Day or Rory McIlroy. However, if you slow down each of those swings, frame-by-frame, at the moment of impact you'll find that there are more similarities than there are differences. Creating consistent and repeatable impact conditions is one of the most important factors of the golf swing. There are many ways to do that, and one of the most beneficial is a popular training aid called the Impact Ball.
T he simple to use aid requires a golfer to place the ball in between their forearms with the logo facing down (pictured, right) before addressing the golf ball. On the take away, they will see the blue side and as they rotate through the the alternate color will become visible. The company says that most amateurs have their weight back, head down and their wrists flipping at the ball into impact. While, on the other hand, professional golfers have the club descending, the handle leads and their weight is on their left side. The Impact Ball encourages the same motion that professional golfers use.
How are PGA Professionals utilizing this aid to the benefit of their students? We sat down with Ed Ibarguen, the PGA General Manager and Director of Golf at Duke University Golf Club in Durham, North Carolina, and asked him about what methods he uses with the ImpactBall. Ibarguen is a PGA Master Professional, has twice been named Carolinas PGA Section Teacher of the Year and once Section PGA Professional of the Year. Furthermore, he has served as chairman of three PGA National Committees in the past–includingTeaching&Coaching, Education and Membership.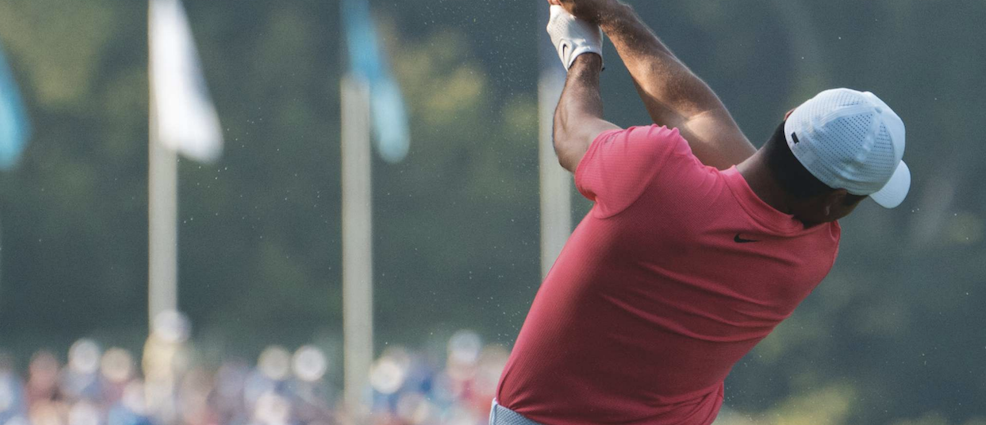 Golf Range Magazine: How does the Impact Ball benefit your students and how does it align with your teaching philosophy?
Ibarguen: As a PGA Member, our goal is to coach people not just teach golf. Therefore, it's important to find teaching aids that are multipurpose, help a student understand a concept or idea in a clear and simple way, and is portable enough that the student can use it on their own –so they can keep getting better when you are not around. The Impact Ball scores high in every one of these criteria.
GRM: Are there specific drills that you recommend using the aid in conjunction with?
Ibarguen: As I stated above, there are multiple uses for the Impact Ball. Here are a few: Connection between the arms and body throughout the swing; ability to clear the right side in a tossing motion during the downswing; understanding a horizontal release; shortening an overly long and disconnected backswing; it can be placed between the legs to facilitate proper leg action; or for maintaining space between the arms if that's a problem.
GRM: Is there one student who stands out as someone whose golf game really benefited from using the Impact Ball?
Ibarguen: I've used it with hundreds of students in many different ways, and I believe that it has helped each one in a positive manner. This would go from a raw beginning female doctor at the club, to Gina Kim, who has just accepted a full 4-year scholarship to Duke University, all the way to Carter Jenkins who played the Web.com and Canadian Tours this year.
GRM: Is there a way to pair the simplistic Impact Ball with swing analysis technology (launch monitors, 3D sensors, etc.) to see faster improvement among golfers?
Ibarguen: I typically have my ball flight monitor – I use a TrackMan – during lessons to identify and confirm what the club and ball are actually doing during any given shot. With that said, I may never mention the numbers to the student, but I'm always studying the correlation between what we are working on and the improvement of their ball flight. To that extent, I enjoy using teaching aids like the Impact Ball that meet the criteria that I stated in your first question. I've found that a simple, yet effective teaching aid when used appropriately can help students tremendously. Especially when used in combination with today's technology – whether that's a high-tech ball flight monitor, 3D sensors or ground force reaction plates. The old adage, "the proof is in the pudding" is 100 percent true in this context.