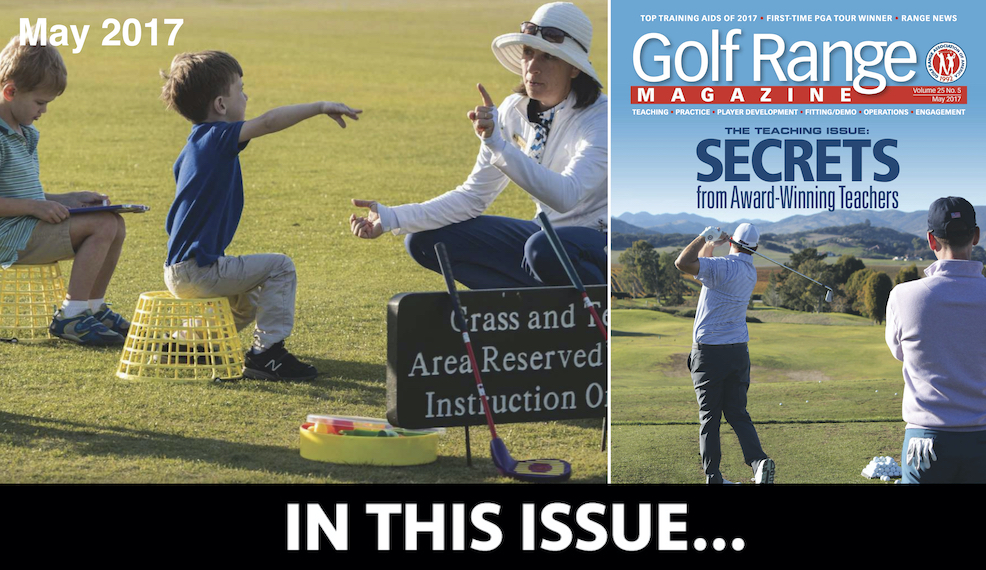 Golf Range News – Keeping you up to speed on interesting stories and trends from the golf practice-and-learning sector.
The Teaching Issue: Secrets from Award-Winning Teachers – Professionals share insight on how they grow business and teach the game.
Recycling Innovation – From an original concept made from beer cans and rebar, to a company with a 20-year history of quality and performance in the golf industry.
Trick-Shot Artist to PGA Tour Winner – Practice has played a pivotal role for Wesley Bryan each step of the way.
Discover more Golf Range Magazine content and industry news here.