Professionals share insight on how they grow business and teach the game
BY: ROGER GRAVES
GOLF INSTRUCTORS ARE LIKE magicians in many ways. They snap their fingers, make a few adjustments to students' swings, and magically make slices, snap-hooks and three-putts disappear. As passionate teachers, they perform a little abracadabra and transform neophyte golfers into highly respectable ball strikers who will embrace the game for a lifetime. But how do the best of the best teachers work their magic with a shag bag of different swings, and how do instructors transform their teaching passion into a profitable business?
Unlike magicians, who are sworn to never sharing the secret of a successful trick, a leaderboard of highly decorated teaching professionals have agreed to share a few secrets with Golf Range Magazine to help other instructors build their business, teach the game more efficiently and effectively, and create an ongoing revenue stream through repeat customers.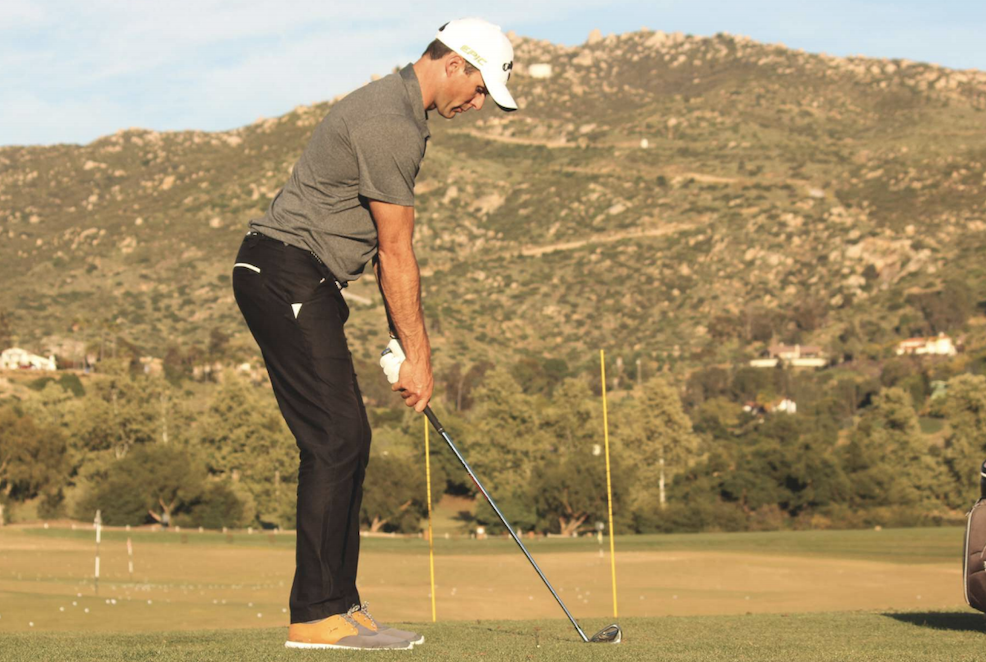 The Mike Adams System
Mike Adams, the 2016 PGA National Teacher of the Year and a member of the World Golf Teachers Hall of Fame, has been providing instruction to golfers of all skill levels – from beginners to touring professionals – for an average of 10 hours a day for 38 years. His secret to successful teaching is simple: Soak up everything possible from other instructors, discuss and debate "proven" teaching methods, and measure everything you possibly can in a golf swing to provide a scientific solution based on biomechanics.
"Nobody has an epiphany about the golf swing and has all the answers," notes Adams. "Only through research, speaking to other knowledgeable instructors, and spending time on the tee can you begin to understand how people take information, how they learn and how to deliver the information. I do not like to guess what to work on with the student. What I teach is based on the student's biomechanics. I have developed a set of screens that tell me how the student moves in time and space. The screens help me to create a blueprint as to how the student swings the club."
Adams uses high-speed video, MySwing 3D system, Swing Catalyst 3D force plates, Smart2Move Force Plates, FlightScope and TrackMan to serve as analysis tools. He studies the student's right-hand grip to determine whether they are an "Under, Side Under, Side On, Side Cover or On Top Golfer."
"I also learn whether they are a front post (player who pivots back and through around the front leg), center post (a player who pivots back around their pelvis and through around their front leg), or a rear post (a player who pivots back around their trail hip and through around their front hip)," details Adams. "I also identify whether they are more dominant as a 'Glider, Spinner or Launcher'. If they will swing the club back on the shaft plane, right arm plane or shoulder plane, and what their down swing plane will be."
Apart from the scientific approach to teaching, Adams says the secret to becoming a great teacher is to find a mentor who is a top teacher and learn what they do. "Observe as many Top 50 or Top 100 teachers as you can and learn everything you can from them," counsels Adams. "A good teacher has a method. A great teacher has several methods, a super star teacher utilizes a system that includes all methods and utilizes the ones that apply to the student."
Connecting With Students
PGA-LPGA Master Professional Alison Curdt, the 2015 LPGA National Teacher of the Year, is a certified psychotherapist who believes golf can change people's lives. She focuses on "connecting" with each student while helping them develop a dependable golf swing and an appreciation for the golf experience.
"My general teaching philosophy is a studentcentered approach," says Curdt. "I do not believe there is one right way to swing the club, nor one right way to teach the game. There are many efficient ways to swing the club and teach. Some are better than others. As teachers, we must remember that, ultimately, we are working with human beings, and no two are the same. Hence I don't teach the same method to each person. It's very customized to the student's needs and wants."
Communication is Curdt's primary secret to success as a teacher.
"I would advise anyone who wants to build their teaching business to learn how to be the best communicator you can through several different means," says Curdt. "First, become knowledgeable about the golf swing from all different perspectives, even ones you may oppose. Listen to what other successful teachers do. Teach really solid lessons, change people's lives and they will talk. It just takes one happy golfer to begin growth and become the mouthpiece for your instruction business. I would also suggest reaching out to local organizations, such as the EWGA (Executive Women's Golf Association), and offer clinics for their members. If they have a good time, they will funnel your way for more individualized instruction."
Focus on Specialized Demographics
Bob Beach, the 2013 PGA National Patriot Award recipient, has discovered the secret to growing his teaching business – don't be afraid to appeal to older and special-needs demographics. At Braintree (Massachusetts) Golf Course, Beach teaches veterans, aging baby boomers and juniors with special needs. Beach has established himself as a leading instructor for these specialized demographics.
"The highlight of my teaching business was setting up clinics for a group of veterans who were 80 years old and older last season," recalls Beach. "I thought at that age they would be happy hitting balls, but they all wanted instruction. It was fun helping them improve."
Beach's secret to effective teaching is simplicity. "My philosophy in teaching the golf swing is getting the golfer to hold the golf club properly, to aim the clubface to the target, and to position the body properly so the golfer is comfortable and able to swing the golf club freely," says Beach. "I want the golfer to set the body and then swing the club. Nice and simple."
Beach says successful teachers need the "strength of intention" to truly make an impact and connect with students.
"You have to really want to help that student coming to you for a golf lesson," he says. "If you do that, and work really hard, you will figure out the best way to help people improve.
"The best way to grow your business is to make golf more accessible for everyone from all backgrounds, ages, abilities and skill levels. This is where I've grown my business and helped grow the game of golf."
The Laws of Caring, Sharing
Don Law, PGA Director of Instruction at the Don Law Golf Academy in Boca Raton, Florida, has been teaching golfers of all skill levels and ages for some 25 years. He has developed a teaching philosophy centered on "caring and sharing" that teaches teachers how to be more effective while helping students reach their maximum potential in golf.
Law, who has earned virtually every accolade in the South Florida PGA Section and was named the 2012 PGA National Junior Golf Leader, has adopted numerous "laws" of teaching that include:
Listen more and better than you talk.

People are far more important than scores or numbers.

Solid personal relationships based on genuine motives are key.

Understand causes and don't waste time on effects.

Make sure they hit the little (golf) ball before they hit the big ball (earth).

Encourage them to hit the ball far enough to enjoy the game (play from the correct tees).

Help students have a reliable and predictable curve to their shots.

Constantly strive to learn, grow and share your teaching knowledge and help improve everyone on your team.
Law's advice for teachers and instructors hoping to grow their business includes words of wisdom such as "have fun and your students will have fun; never stop growing and learning yourself; your people skills are equally, if not more important, than your technical skills; and be prepared to be a great self-promotor."
"You don't have to impress your students with everything you know," says Law. "You have to impress upon them that you care and you know enough to help improve their game. The rewards (of teaching) will always reflect your investment. Word of mouth outweighs even the biggest and most expensive advertising."
Guest Speakers Add Spice
Nicole Weller, the 2013 PGA & LPGA National Junior Golf Leader, has a secret for keeping members and their children at The Landings Club in Savannah, Georgia, engaged in continually learning about their golf swings. Bring in other professional instructors to share their perspectives.
"I love bringing in guest speakers," says Weller. "We hosted Pia Nilsson and Lynn Marriott from Vision54 and it was better than Christmas day! Our members are asking when they'll be back. Having fun speakers visit can add some nice spice to the program. It allows other professionals (on our staff), who don't get to many teaching summits, to hear some of the excellent information and gives members spot-on info directly from the source."
Weller learned by working with youths that every golfer is unique when determining how to "teach and reach" students.
"While there are fundamentals of physics to follow (laws), it's always of great interest to see which preferences will help a student move a club to advance the ball," says Weller. "I never know what will exactly be the key for a student and I follow swing fundamentals with a key interest in the Essential Playing Skills that help create those motions such as balance, tempo and tension awareness. For aspiring teachers, I would advise them to spend time watching and working with various instructors. Take notes and create your way of teaching. There are a lot of ways, so find a niche that appeals to your students."