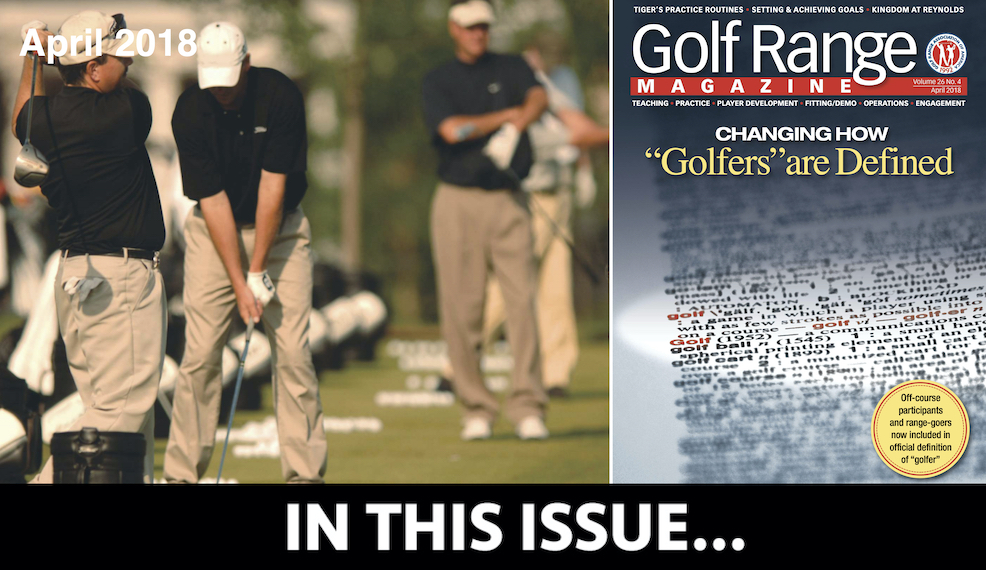 Golf Range News – Keeping you up to speed on interesting stories and trends from the golf practice-and-learning sector.
Changing How "Golfers are Defined" – Off-course participants and range-goers now included in official definition of "golfer".
A Salute to Arnie – How Peter Jacobsen is faring in his role as Tournament Host of the Arnold Palmer Invitational.
Premium Fitting Location Continues Growth and Industry Advocacy – Club Champion intends to open 30 new locations over the next two years. 
Time Waits for No One… Not Even Tiger – We have always been impressed by Tiger Woods' dedication to working out and implementing an intense practice routine before his rounds.
FlightScope Mevo: The company wants to become the "Uber" of launch monitors – If you haven't heard of FlightScope Mevo, there's chance that you'll be hearing more about it very soon and perhaps even selling it in your golf shops.
Practice Facility Fit for a King – An updated Reynolds Kingdom of Golf presented by TaylorMade open to all golfers.
Building Better Performance: Goal Getting – Setting the goals and the path to achieving them.
A Different Angle – Live View Golf provides instructors – and users – with a different type of video camera for swing improvement and immediate feedback
Discover more Golf Range Magazine content and industry news here.