BY: GARRETT JOHNSTON, Photography by Rasheda Isaac
We have always been impressed by Tiger Woods' dedication to working out and implementing an intense practice routine before his rounds.
On a flight with Justin Thomas a few months ago, the 24-year-old asked Woods what he used to do during his off-days. The answer went viral when Woods revealed it during his foundation's Genesis Open at Riviera Country Club in February:
Run four miles in the morning.
Strength work in the gym.
Hit range balls for two to three hours.
Play a round of golf.
Work on short game.
Run another four miles.
Play tennis or basketball.
Sounds superhuman right?
Tiger says today that he's cut back drastically. In fact, he admits, "I'm not doing any of that now."
Rafael Nadal, who shares both a friendship and a comeback from potential career-ending injuries with Tiger, used to have a similar routine in his early 20s. Except tennis was the main focus and golf was his extracurricular.
As much as Woods has cut back, it's a great sign that he felt he could play back-to-back weeks in March at the Valspar Championship and the Arnold Palmer Invitational.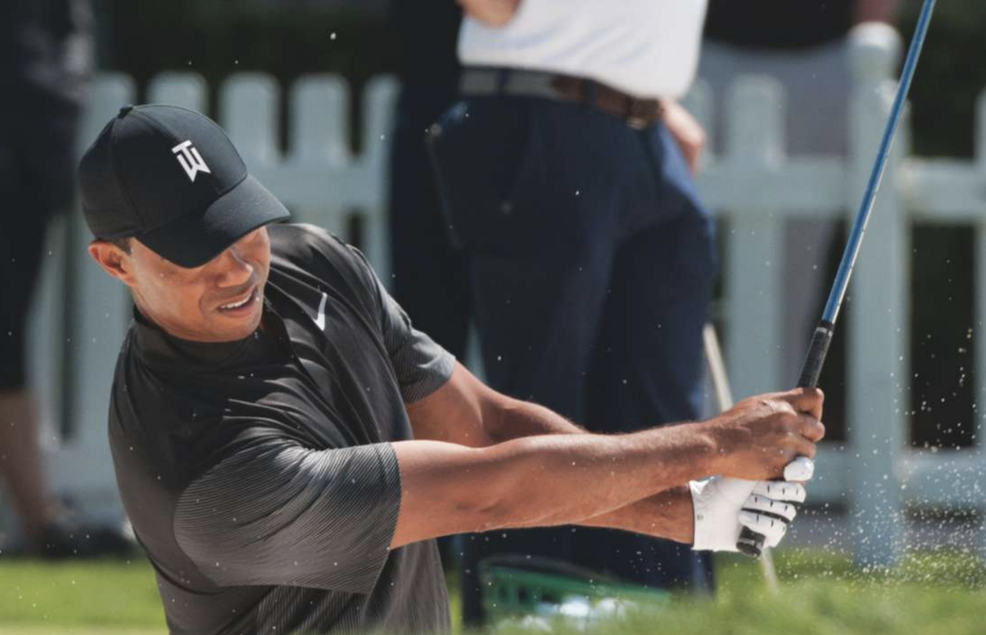 After the two-week trial was over, Woods answered questions at Bay Hill Sunday afternoon. Golf Range Magazine asked Woods if the heat (a humid 86 degrees) contributed to the physical challenge his day – as he was seen sweating profusely at times.
"Not really, not with the cardio and training that I do," Woods said. "That's part of the endurance training that we do. I would much rather have it like this than cold any day."
Man, this guy is a die-hard. He may not be "doing any of that now" as it relates to his old training (circa 2000s), but he's still intensely training off the course. Of course, it's hard to follow up questions about his workout regimen when every other writer wants to ask him about Augusta and his preparation.
When asked about his physical capabilities and whether he believed for a while that he could play two weeks in a row, Woods was positive at Bay Hill.
"If I can play with no pain and I can feel like I can make golf swings, I'll figure it out," Woods said. "I'm starting to piece it together tournament by tournament and each tournament's gotten a little crisper and a little bit better."
Though he's improved physically with each tournament, let's remember the Tuesday after he played Valspar, he attended his Presidents Cup Captain's presser and only worked on short game that afternoon. In other words, no full swings.
Tiger's pre-round routine
Let's now take a look at Woods's current pre-round routine as witnessed at Bay Hill.
Woods arrived at the practice putting green at 12:21 p.m. for his 1:30 p.m. Sunday tee time. The 42-year-old began with his familiar right-hand-only putting drill. Methodically dropping each of the six golf balls he cradled in his left arm before making putting strokes with the other.
Woods hit a couple 30-40 footers, presumably to get an idea of Bay Hill's green speeds, and then he set up his six-foot routine. Woods pegged two tees in the green with just enough room in between for his putter face on each stroke.
Woods hit 20 straight putts with just the right hand (see photo on page 50). He sprinkled in a few with both hands before moving on to a six-foot distance with his standard putting stroke.
Woods then hit about two dozen 20- 30 footers before heading to the practice range. All and all, it was a 15-minute putting session.
A healthy-looking back
Woods' most positive sign for his back, in your columnists' opinion, was what he did just after he started his range session. You had the eight half swings with a wedge, eight more at 75 percent (12 o'clock) and then 15 full swings.
But as Woods changed clubs, he grabbed an alignment rod and proceeded to squat down behind his desired line for a good two minutes, picking a target on Bay Hill's range for the alignment rod to point at.
This involved some consistent twisting and stretching of that million dollar lower back where the fusion took place. But Tiger never seemed to wince or feel restricted, a great sign for the golfing world.
As he progressed through his irons, Woods would take a couple swings with just his right arm, in a slow-mo rotating movement without hitting the ball. If you ever watch Stewart Cink warm up, this is a common movement for him on the range too.
Right before Woods grabbed his third club, only 10-12 minutes into the range session, he took his glove off and gave it to his caddie Joey LaCava. Apparently there was too much sweat from the 86- degree day. As Joey took it, he grabbed a second one from the bag, and then revealed a third, fourth, and fifth glove. Now we know why golfers have the luxury of giving away signed gloves after they accidentally hit a fan.
We could go on through Woods' entire process on the range, but we will leave you with this: Woods checked the Sunday pin positions in his yardage book intently before hitting what appeared to be his approach irons.
It's important to note that as Woods left the range, after pummeling a few drivers, he went back to the sand-wedge and struck three more soft shots to end his session. Nothing like a little reassurance with the scoring clubs.
Woods then putted for another 10 minutes and made the 100-yard stroll from Bay Hill's practice green to the first tee giving high-fives to dozens among the hundreds gathered on either side of his path.
The energy of his comeback, even in non-majors, is palpable.