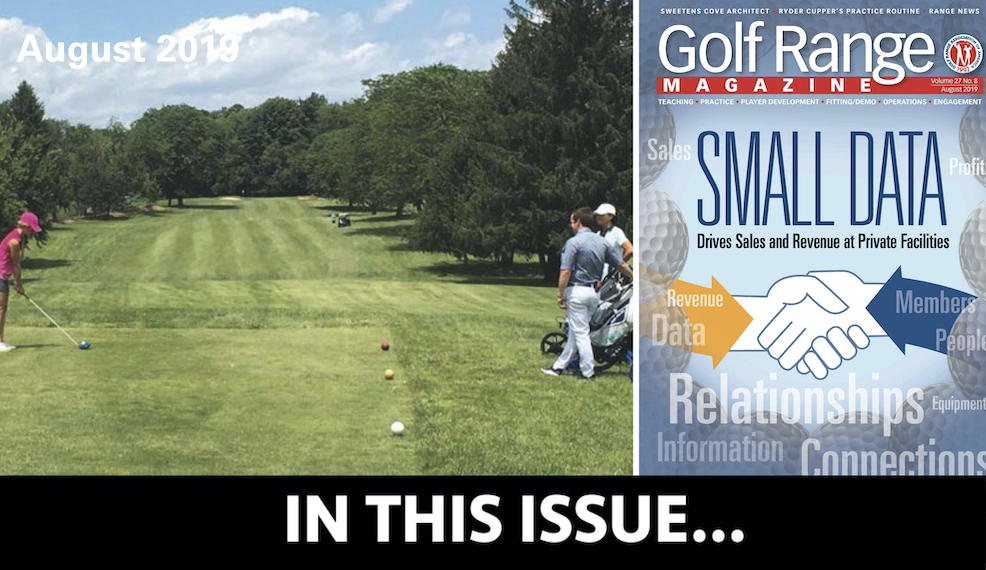 Youth Can Play Bethpage for $5 – Youth on Course (YOC) announced the addition of Bethpage State Park Golf Courses to its participating course roster.
Drive Shack Set to Reopen in Raleigh – A diverse group of people gathered in the still unfinished lobby of North Carolina's first Drive Shack location last week waiting to be interviewed for jobs at the soon-to-be-opened golf and entertainment facility.
Las Vegas Golf Academy Flourishing – In less than a year after opening, the High Performance Golf Institute (HPGI), Reflection Bay Golf Club's student academy, is already guiding champions under the instruction of former tour professional Craig Barlow.
Small Data Drives Sales and Revenue at Private Facilities – While the business world is fascinated with analytics & big data, who you know and what you know remains valuable.
Paul Casey's Range Routine – The four-time Ryder Cupper's approach to practice.
The Miracle of Design – Sweetens Cove Designer, Rob Collins, to Debut Progressive Short Course/Practice Facility.
Mahalo Mixers & More – Mixing practice, play and the beauty of Hawaii.
The Road to Perfection – The Perfect Putter can help your students better grasp green reading and speed control.
Discover more Golf Range Magazine content and industry news here.