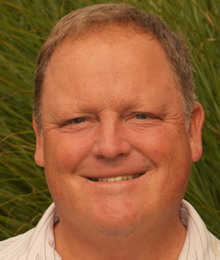 Will Reilly, PGA
Royal Palm Beach Golf Academy
11600 Poinciana Blvd.
Royal Palm Beach Village, Florida 33411
(215) 531-1903
wreilly305@gmail.com
Will has a passion for growing the game and sharing his love of golf with everyone he meets. As CEO of Kwik Golf USA he has developed a virtual golf program. Will is a Top 50 Master Teacher for U.S. Kids, coach at The First Tee of Palm Beaches and former head golf coach at Villanova University. Will was the recipient of two national awards from the PGA of America and as the junior golf development manager was responsible for the development of the PGA Sports Academy and the Ryder Cup Junior Academy. Will is helping PGA Professionals create golf libraries with Classics of Golf and grow their caddie programs with Looper.golf.
Facility type: Public
Past awards/recognitions: 
PGA President's Plaque
U.S. Kids Golf National Top 50 Master Teacher
Golf Digest Junior Development Award
GRAA Top 50 Growth of the Game Teaching Professional
2005 PGA of America Junior Leader of the Year Award
Technology used in instruction:
Randy Myers Golf Stretching Pole Professional Model
Sam Snead Swing Simulator
TrackMan
Kwik Golf
Orange Wip and Peel
V-1 video system
The Key
The Link
Approximate number of free "tune-ups" and lessons given per year: 36
Growth of the game initiatives:
PGA South Florida Section Team Golf
PGA Sports Academy
Get Golf Ready
Coaching The Royal Palm Beach Lady Wildcats (Volunteer)
Free Lesson Day
Lead Instructor for the PGA Chapter Elementary Program
The First Tee Program
The Gils Golf Program