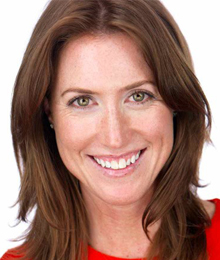 Trillium Rose, PGA
Woodmont Country Club
1201 Rockville Pike
Rockville, Maryland 20852
(917) 669-0695
trilliumrose@gmail.com
Trillium is the head director of instruction at Woodmont Country Club in Maryland. With a master's degree in motor learning, Trillium's knowledge of teacher effectiveness, mechanics and practice training have proven highly successful. She was recognized as one of America's Best Young Teachers by Golf Digest and a Best Teacher in State by Golf Digest (No. 3). Her passion for teaching young players has been honored with a distinction as a U.S. Kids Master Teacher.
Facility type: Private Facility
Past awards/recognitions: 
Golf Digest Best Young Teachers
U.S. Kids Top 50 Teacher
U.S. Kids Master Teacher
Golf Digest Best in State
PGA President's Council on Growing the Game
GRAA Top 50 Growth of the Game Teaching Professional
Technology used in instruction:
FlightScope
ForeSight
GolfStatLab.com
JC Video
V1
Casio EXLIM
Approximate number of free "tune-ups" and lessons given per year:  25
Growth of the game initiatives:
Trillium created a supervised practice program for the elite level juniors who were interested in coming out to play and practice but not with younger or less skilled kids. She called it "Elite Futures Program" and the participants signed up by the month and were given access to an afterschool practice session that was more like an organized team practice environment. Games and skill building stations helped create a focus and deep, meaningful practice to what otherwise might be a social hour if the teenagers were left to practice on their own.
Trillium created a facebook group called, "motor learning for golf" which now has over 300 members. The online discussions include everything relating to motor learning, motor development, skill acquisition, attentional focus, performance, breaking motor patterns and many other topics relating to the biological processes that are involved in learning a motor skill.
For the last seven seasons, she has brought Dr. Rob Neal, a nationally recognized biomechanist in golf, to her membership to have one-on-one lessons. She created a sign up sheet for 8 spots during the day. An hour was spent with Dr. Neal followed by a half hour with his wife, exercise scientist, Karen Harrison, who created a fitness and strengthening program for each individual. Trillium was facilitating the day by being part of each lesson to help interpret, translate or simply support each player as they went through biofeedback sessions and 3D analysis discussions. It has proven to be a very popular event for players looking to have a different perspective into their golf swing. While Dr. Neal was in town, she also provided a learning opportunity for golf instructors by hosting a MAPGA educational seminar on biomechanics in golf at Woodmont CC.
Trillium created a golf, Stretch & Flex class for golfers interested in improving their core strength and flexibility. She partnered up with the Director of Fitness, cleared out the hitting bays, and lined it with yoga matts. The pair lead each
class with rigorous training that would be directly influential to their movements with a golf club. She now gives a biweekly
class in the fitness center focusing on the body motions in the golf swing. Participants who are interested in keying in on the nuances of body coordination, control and balance work to improve those areas and learn new exercises to improve mobility.
She she also created a series of Mental Game Workshops with sports psychologist, Brian Levenson. Together they developed four sessions each designed to build on the other one that combine core principles in sports psychology and practical examples in golf. Their program is unique in that the bulk of the sessions are done outdoors with a club in hand.