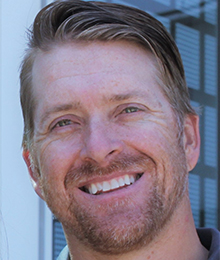 Tony Brooks
Lion Golf Academy
2702 N. Mission Bay Drive
2702 N. Mission Bay Drive, San Diego, California 92109, US
http://www.liongolfacademy.com
tony@liongolfacademy.com
Please indicate past awards won/recognitions:
GRAA Top 100 Growth of the Game Teaching Professional
Other awards won:
PGA Master Professional, PGA presidents award growing the game 2006, 2009
Total number of individual lessons given per year:
Male: 300
Female: 350
Junior: 400
Total number of individual clinics given per year:
750
Please indicate any Growth of the Game initiatives your facility/academy has launched over the past year (please give specifics on such programs):
Aside from the general instruction of privates, I teach between 10-15 group classes per week with an average of 3 students in our junior and adult development program. These students are of age 5 and over, and we provide equipment for anyone that needs it as we are a growth of the game academy dealing with new students.
We have also partnered up with the NGF as one of their 15 national sites hosting their Welcome2Golf curriculum classes which reaches into the community and brings non golfers and turns them into loyal patrons of the host site, and our academy.
I host a Reddit Golf Swing analysis series on YouTube, where I offer free swing diagnosis on cause and effect for purely education for our golf community. I am a mod on the subreddit r/golfswing with over 17K subs and counting. Altogether I have helped over 100 people in the past 8 months, and each persons average diagnosis is 8-10 minutes, with each video episode reaching 45 minutes in length. I have posted 43 videos on diagnosis alone this season.
I have also hosted seasonal camps this year bringing in 149 juniors in the program over 8 weeks.
I have also contracted with the city of San Diego to offer their golf player program to low income children providing free instruction to youth in SD to offer them the experience of golf.
I have partnered with the Heal the Hood foundation and donate 20% of my net profit to our sister site in Cape Town, South Africa where I send my curriculum, purchased them a flightscope Mevo+, and send them funds to help them with transportation, and range memberships. They teach golf using my curriculum to shanty towns in Cape Town, South Africa
Please share any programming you have made to keep your customers & students engaged:
I offer the Welcome2Golf programming which deals with new players into the game. From there I help graduate them into our retention programs in the adult development group classes, practice with the pro nights, and play with the pro classes. I also have my junior development program which was featured on a year long publication spread in national GOLFTIPS magazine to retain and grow the students. The average lifespan of our junior students stands at 2.5 years. I have over 100 junior students.
I offer year round invitations to previous members as I use a lead management software to over 2K former and current students. I see an average return percentage close to 10%. I have worked with match.com to host singles events involving golf, and have worked with multiple corporations such as 24 Hour fitness, and Jolibee food corporation to help engage our current clientele and cross promote.
I have a senior development class only open for seniors which has been a popular program during the mid mornings. Currently I have close to 40 seniors who come in and out of the group class program.