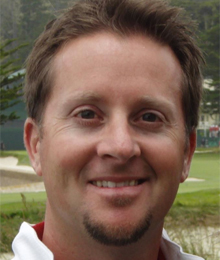 Tom Morton, PGA
Morton Golf Performance Academy at Haggin Oaks
3645 Fulton Ave.
Sacramento, CA 95821
(916) 808-2525
tmorton@hagginoaks.com
Born in Sacramento, Calif., Tom has played competitive golf since the age of five.  Tom's golf career was fostered through the Haggin Oaks junior golf programs and through the instruction of his father, Ken Morton Sr., a five-time PGA of America national award winner and long-time PGA director of golf at Haggin Oaks.  Tom has played tournament golf since the Little Linker program at age seven, and played on the Junior Golf Association of Northern California Tour and American Junior Golf Association events.  His scholastic achievements and golf game enabled Tom to receive a golf scholarship to the University of California at Santa Barbara where he played competitively for four years.
Facility type: Public
Past awards/recognitions:
U.S. Kids Master Kids Teacher
PGA Section Junior Golf Leader
PGA Section Player Development Award
Technology used in instruction:
Approximate number of free "tune-ups" and lessons given per year: 500+
Growth of the game initiatives: 
TEE IT FORWARD
PGA Junior League Golf
Speed Golf
Get Golf Ready
Play Golf America
Boys and Girls Club
Kids Play Free
NCGA "Youth on Course" Facility
Morton Golf Foundation
Golf and Guitars
The First Tee of Greater Sacramento
Northern California Special Olympics Golf Championship