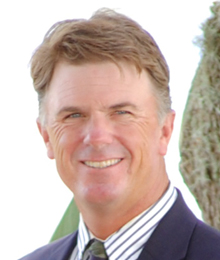 Steve Whidden, PGA
NorthRiver Yacht Club
3100 Yacht Club Way NE
Tuscaloosa, Alabama 35406
(941) 726-3759
swhidden@pga.com
Steve is a PGA Master Professional in Instruction and the director of instruction at NorthRiver Yacht Club in Tuscaloosa, Alabama. He has been a GRAA Top 50 Growth of Game Teaching Professional for the past five years, and was named to the 2013 Edwin Watts Top Instructors in America list, awared the 2013 North Florida PGA Section Teacher of the Year and is a four-time Southwest Chapter Teacher of the Year.
Facility type: Private
Past awards/recognitions:
GRAA Top 50 Growth of the Game Teaching Professional
PGA Section Teacher of the Year
PGA Chapter Teacher of the Year
PGA Section Horton Smith Award
PGA Chapter Horton Smith Award
Edwin Watts Top Instructor
Technology used in instruction:
V1 Pro
Trackman
SwingByte
SKLZ Golf
EyeLine Putting
TOMI Putting Lab
ES12 launch monitor
Explanar
Flightscope
Str8 Pull
Approximate number of free "tune-ups" or lessons given per year: 150
Growth of the game initiatives:
I have moved to a new facility after may years in FL. When I got here there was no Ladies, Seniors or Junior programming. I was brought here to "create golfers". In the 6 months I have been here I have increased lesson income by over 40% over entire last year at club. I started a Get Golf Ready Program, and have attracted 7 new golfers, a Women's Only Clinic that now has 15 women all of which did not play golf before these. Started a Swinging Seniors Clinic which was aimed at the core golfer that may be losing a little interest and not playing as much. Proud to say there are 14 in it, 5 play more golf, 4 renewed their membership due to improvement. Began a Junior Golf Program which club has never had, 20 kids. We are enrolled to have a PGA Junior League team in 2017 as well. !! Alot of growth going on at NorthRiver right now!!! Proud to have sparked it!!