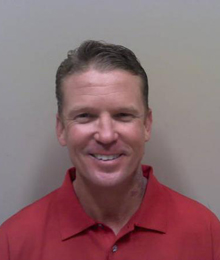 Shawn Humphries
Cowboys Golf Club/ Shawn Humphries Golf Performance
4020 N. MacArthur Blvd.
Irving, TX 75038
(888) 519-7087
shawn@shawnhumphries.com
Shawn Humphries is President/CEO of On Par Companies and the director of Shawn Humphries Golf Performance at Cowboys C.G. His Performance Training Academy is catered to juniors. He's taught on five of the seven continents and in 12 different countries. His performance training has produced over 900 individual champions in multiple circuits. Shawn is author of "Two Steps To A Perfect Golf Swing." Most recently he launched Elite Golf Academy and has produced over 2,000 videos. Humphries has been a featured guest on the NBC Today Show and on Golf Channel.
Facility Type: Public
Past awards/recognitions: Golf Magazine Top 100 Teacher
Technology used in instruction:
V1 Pro
FlightScope
Tour Sticks
Training rings
Growth of the game initiatives:
Junior Golf Academy with 150 members

Full curriculum online video training platform
EGA webinars
"Hump Day" content to Golf.com
Produced over 3,000 training videos