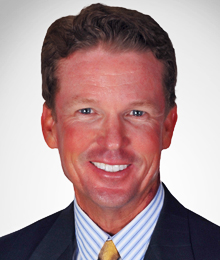 Shawn Humphries
Shawn Humphries Golf Performance
3800 Fairway Dr.
Grapevine, TX 76051
(214) 208-3690
http://www.shawnhumphries.com/
shawnhumphriesgolf@gmail.com
Shawn Humphries, a
Golf Magazine Top 100
Teacher in America, is
president and CEO of On Par Media. On Par produces Shawn Humphries.com, BeginBetterGolf.com, EliteGolfAcademy.com, EPSGolf.com, video production, product development, and product fulfillment. Humphries is also the director and principal of Shawn Humphries Golf Performance in Grapevine, Texas, a golf sports performance-training academy that specializes in developing youth golfers into world class performers. He is founder of Elite Performance Systems (EPS), teaching, training and coaching athletes how to think, train, and perform at the Olympic level. Shawn's consulting platform has launched him into one of the top college coaching consultants for NCAA coaches and their teams.