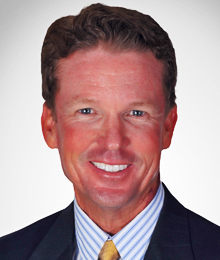 Shawn Humphries, Golf Magazine Top 100 Teacher in America, is president and CEO of On Par Media. On Par produces Shawn Humphries.com, BeginBetterGolf.com, EliteGolfAcademy.com, EPSGolf.com, video production, product development, and product fulfillment. Humphries is also the director and principal of Shawn Humphries Golf Performace in Grapevine, Texas, a golf sports performance-training academy that specializes in developing youth golfers into world class performers. He is founder of Elite Performance Systems (EPS), teaching, training and coaching athletes how to think, train, and perform at the Olympic level. His performance training has produced over 1,500 individual champions. They range from, Junior World, AJGA, NCAA, Canadian, Nationwide, PGA, LPGA, and European Tour winners. Shawn's consulting platform has launched him into one of the top College coaching consultants for NCAA coaches and their teams.
Facility Type: Public
Past awards/recognitions: 
GRAA Top 50 Growth of the Game Teaching Professional
Golf Magazine Top 100 Teacher
Golf Digest Best in State
NTPGA Growth of the Game Leader
Technology used in instruction:
V1 Pro
FlightScope
ES-12 Portable Launch Monitor
Putting bars
Tour Sticks
iPad
Edulfi
Growth of the game initiatives:
We partnered with the City of Grapevine to move my Youth academy to Grapevine Golf Club. We now have 27 holes of golf and a dedicated 9 holes each day for our Academy. In this partnership we both agreed to install a massive lighting project to the entire training facility. This allows us to train after hours and give not only the youth more time. It give the work class golfers an opportunity to work on their game after hours. This has increased our participation by 37%. We also offer FREE YOUTH golf on Tuesday mornings–during the summer. This has been a game changer for us as well.
In 2015 I launched Elite Performance Systems. This is the exact system we have been running in our youth golf academy for 17 years. I launched EPS / Consulting. We have now become the largest consulting group for University Golf Teams and other sports as well. EPS consults with the team and coaches on an annual basis. Since our launch we have over 20 Elite Performance Coaches and Universities in our EPS Network and growing each month. In Sept 2017, we will launch the first ever International Golf Combine. This combine is designed for international kids in their Gap year and ready for college golf, but have not been introduced to the USA and or Universities. We will host 24 student athletes here in the US for 60 days. Training them in our Elite Performance Systems. The last two weeks of our combine we invite in all of our EPS University Coaches to meet and watch these athletes in action and competition. They have the opportunity to get up close with each golfer. And in that time frame discuss the opportunities with them to attend their Universities. The athletes will have been trained in EPS for 60 days and introduced to our EPS University coaches. What a great win and seamless process for all involved.