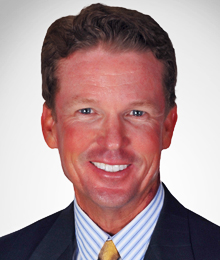 Shawn Humphries
Shawn Humphries Golf Performance Academy (Grapevine Golf Club)
3800 Fairway Drive
Grapevine, Texas 76051
(214) 208-3690
shawn@shawnhumphries.com
Shawn's coaching has produced over 1,400 individual champions in multiple circuits. He is the author of "Two Steps To A Perfect Golf Swing" and founder of Elite Performance Systems, Elite Golf Academy and Begin Better Golf. He has also produced over 2,000 instructional videos. He is a Mental Management Systems Certified Coach and has been a featured guest on NBC's "Today Show." CNN and on the Golf Channel.
Facility Type: Public
Past awards/recognitions: 
GRAA Top 50 Growth of the Game Teaching Professional
Golf Magazine Top 100 Teacher
Golf Digest Best in State
NTPGA Growth of the Game Leader
Technology used in instruction:
V1 Pro
FlightScope
ES-12 Portable Launch Monitor
Putting bars
Tour Sticks
iPad
Edulfi
Growth of the game initiatives:
Each Summer we offer a unique youth training program. We offer 3 — four week Summer Training Academies. These are designed for kids 7-10 years old. We mainly use this as a recruiting tool for our year-round youth academy. Since we've gone to month long summer programming we have been able to do 90% of our academy recruiting for each year. Its been a game changer for us.