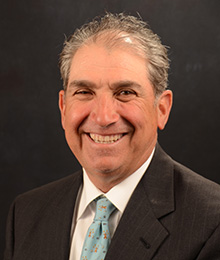 Scott Robbins
Scott Robbins Golf
5805 Rosewood Ct
5805 Rosewood Ct, Plano, Texas 75093, US
scott@scottrobbinsgolf.com
Please indicate past awards won/recognitions:
PGA Section Teacher of the Year, GRAA Growth of the Game Teaching Professional, Golf Digest Best in State
Other awards won (if provided):
NTPGA Player Devlopment Award; NTPGA Metro Chapter Player Development Award; NTPGA Randy Smith Youth Player Development Award; NTPGA Metro Chapter Youth Player Developmen Award; NTPGA Metro Chapter Professional of the Year
Total number of individual lessons given per year:
Male: 40
Female: 30
Junior: 100
Total number of individual clinics given per year:
440
Please indicate any Growth of the Game initiatives your facility/academy has launched over the past year (please give specifics on such programs):
Installed, by permission, Shawn Humphries' Elite Performance System into our Youth Academy (Eagles Performance Academy) creating personal growth and high-level tournament performance.
Also utilize the Fluid Motion Factor in all lesson categories, enhancing and accelerating the learning process.
Installed Kinexit exercise programming into our youth academy for better golf specific fitness
Please share any programming you have made to keep your customers & students engaged:
Engaged a texting program that allows us to keep in touch directly to clients' phones with updates, marketing, etc.
Continue to utilize CoachNow for video content for coaching at all levels