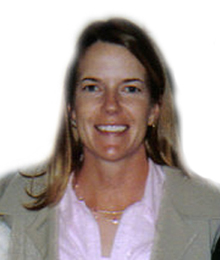 Sarah Bidney, PGA
Sugar Creek Municipal Golf Course
1505 6th Street
Waukee, IA 50263
http://www.waukee.org/playgolf.html
SarahBidney@DSMGolfLessons.com
Sarah Bidney, PGA, has been instructing for 12 years with the last seven devoted to full-time instruction. She is the only woman in the history of the Iowa PGA Section to have been awarded Teacher of the Year honors, first in 2010 and a second time in 2012. Sarah was also a 2012 recipient of this award and given a U.S. Kids Top 50 Kids Teacher Honorable Mention. Growing the game of golf is a passion for Sarah with a large amount of time spent with new golfers, women and juniors.
Facility type: Public
Past awards/recognitions:
PGA Section Teacher of the Year
GRAA Top 50 Growth of the Game Teaching Professional
US Kids Top 50 Teacher
Technology used in instruction:
Approximate number of free "tune-ups" and lessons given per year: 30-40
Growth of the game initiatives: 
Get Golf Ready
Women's classes
Intermediate Camps
Free Special Olympics clinics
Leading Edge Junior Golf Club
Pee Wee clinics
Pee Wee team under the Leading Edge Junior Golf Club umbrella. The Pee Wee team, open to 3rd, 4th and 5th graders, included 15 hours of instruction (Mondays, weekly, two-hour sessions) and two Pee Wee Tournaments (ran by the Iowa Junior Tour). Each junior received a team polo and hat. The program ended with a parent/child best shot and pizza party. Giving younger golfers an opportunity to practice, play and begin to branch into competition is much needed in our sport and in Iowa in particular.