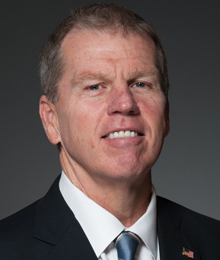 Ralph Landrum, PGA
World of Golf
7400 Woodspoint Dr.
Florence, KY 41042
(859) 802-3478
Ralph.Landrum@florence-ky.gov
Ralph Landrum is the
PGA Master
Professional at the
World of Golf (a GRAA
Top 50 Stand Alone Facility) in Florence, Kentucky. He is a former PGA Tour member and has played in 13 major championships. Ralph won the 2014 PGA Player Development Award, the Kentucky PGA Section's Growth of the Game seven straight years, has twice won the Kentucky PGA Section Youth Player Development Award as well as the Kentucky PGA Section Golf Professional of the Year.