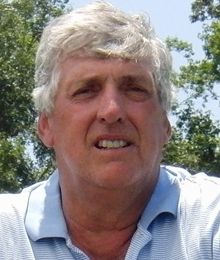 Perry Green, PGA
Wescott Golf Club
5000 Wescott Club Dr.
North Charleston, SC 29485
(843) 817-5989
perrygreen@pga.com
Perry is the lead
instructor for PGA HOPE
Charleston, an initiative
to teach golf to veterans
and returning wounded warriors. He is founder and co-site director of LPGA/USGA Girls Golf of Charleston, coach for The First Tee of Greater Charleston, is U.S. Kids certified and recipient of the 2010 Carolinas PGA Youth Player Development Award. Perry has been a PGA member and teacher since 1982.