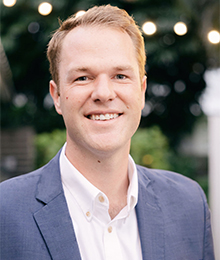 Parker Brandt
University Club of Baton Rouge
15333 Memorial Tower Dr
15333 Memorial Tower Dr, Baton Rouge, Louisiana 70810, US
phbrandt1@gmail.com
Please indicate past awards won/recognitions:
GRAA Top 100 Growth of the Game Teaching Professional
Other awards won:
Total number of individual lessons given per year:
Male: 1200
Female: 400
Junior: 600
Total number of individual clinics given per year:
50
Please indicate any Growth of the Game initiatives your facility/academy has launched over the past year (please give specifics on such programs):
Lessons from the Pros- I teach a number of touring professionals, part of our arrangement is that they will do an exhibition for members. I think it helps my members relate to good players and understand they battle the same problems.
Please share any programming you have made to keep your customers & students engaged:
Fireside Chat- A free word of mouth clinic where i give access to my building and allow members to use technology and equipment. It has led to fittings, lessons and club sales. We started with 2 people and now average 15-20. It is now catered by one of the members.