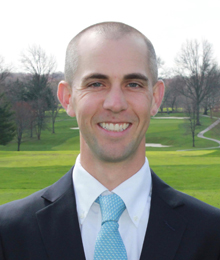 Noah Horstman, PGA
Noah Horstman Golf Academy
29600 Chagrin Blvd.
Cleveland, OH 44122(971) 285-6600
(971) 285-6600
coachhorstman@gmail.com
Growing up in Medford, Oregon, Noah picked the range at Bear Creek Golf Course in exchange for access to the range and course. He played college golf at Pacific University, where he earned a BA in business before becoming a PGA Member in 2009. He has twice been named Northern Ohio PGA Section Teacher of the Year (2014 and '16) and Golf Digest Best Teacher in the State (2015 and '17).