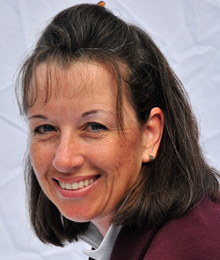 Nicole Weller, PGA
The Landings Club
71 Green Island Rd.
Savannah, Georgia 31411
(912) 695-5211
nicole.weller@landingsclub.com
Nicole Weller is the PGA/LPGA head teaching professional at The Landings Club in Savannah, Georgia, where she enjoys working with members' games through technical skills, mental and emotional focus, youth golf (especially ages 2-5), motor skill practice and more. Nicole's mission statement is to educate golfers while enhancing lives!
Facility Type: Private
Past awards/recognitions:
GRAA Top 50 Growth of the Game Teaching Professional
PGA Junior Golf Leader
PGA Section Horton Smith Award
PGA Chapter Teacher of the Year
LPGA Section Teacher of the Year
LPGA Section Junior Golf Leader
Golf Digest Top 50 Women Teacher
Golf Digest Best Young Teacher
Golf Digest Top 40 under 40 Teacher 2010
PGA & LPGA National Youth Golf Leader Awards 2013
LPGA awards
Technology used in instruction:
Coaches Eye App
Eyeline Golf
SNAG
ES14
Parkit Golf
Birdie Ball
SNAG
USKG Fit Stick and Speed Sticks
Grip It Rite
Orange Peel & Whip Trainer
Teach N Towel
AimPoint Express
Approximate number of free "tune-ups" and lessons given per year: 250+
Growth of the game initiatives:
The Pathway to Golf at TLC (a new 8 step program instead of just a school and follow up league)… now more steps to start into golf and take baby steps along the way. More practice, play with the Pro, CHIP & SIP new golfer summer league, Spring and Fall Launch into Golf Leagues, Golf Lunch Chat monthly. etc. More info: http://www.nicoleweller.com/LandingsClub/MembersPrograms/GetStartedinGolf.aspx
Also purchased a Birdie Ball inflatable shark…
Growing our LPGA*USGA Girls Golf new ideas (fieldtrips, bring more guest days, Foot Golf)
With more students now playing outside of the club and doing Drive Chip Putt, we hosted 2 DCP practices.
Added "The Tall & The Small" (Adult child tournament with 3/6/9 hole divisions and team scrambles with follow up family bbq) and "The 2 Kid Kontest" (2 kids pair up to play a format of match play or scramble in 3/6/9 hole divisions)