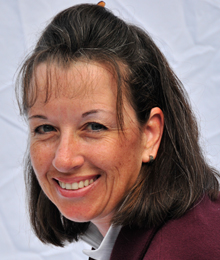 Nicole Weller, PGA
The Landings Club
71 Green Island Rd.
Savannah, Georgia 31411
(912) 695-5211
nicole.weller@landingsclub.com
Nicole is a PGA of America and LPGA member, as well as a member of Proponent Group. She is SNAG, TPI and U.S. Kids Golf Certified as well as serving on the 2013–2014 national PGA Youth Player Development Committee under Chair Allen Wronowski. Nicole is the first duo award recipient in the same year for both the PGA and LPGA Youth Player Development Awards (2013). She has earned other honors to include GRAA Top 50 Growth of the Game Teaching Professional, U.S. Kids Golf Master Kids Teacher, Georgia PGA Section Horton Smith Award, Golf Digest Best 50 Women Teachers, Golf Digest Best Young Teacher, Golf Digest Best in State, LPGA T&CP Southeast Junior Golf Leader, LPGA T&CP Teacher of the Year and Georgia PGA East Chapter Teacher of the Year.
Facility Type: Private
Past awards/recognitions:
GRAA Top 50 Growth of the Game Teaching Professional
PGA Junior Golf Leader
PGA Section Horton Smith Award
PGA Chapter Teacher of the Year
LPGA Section Teacher of the Year
LPGA Section Junior Golf Leader
Golf Digest Top 50 Women Teacher
Golf Digest Best Young Teacher
Golf Digest Top 40 under 40 Teacher 2010
PGA & LPGA National Youth Golf Leader Awards 2013
LPGA awards
Technology used in instruction:
Coaches Eye App
Eyeline Golf
SNAG
ES14
Parkit Golf
Birdie Ball
SNAG
USKG Fit Stick and Speed Sticks
Grip It Rite
Orange Peel & Whip Trainer
Teach N Towel
AimPoint Express
Approximate number of free "tune-ups" and lessons given per year: 250+
Growth of the game initiatives:
Get Golf Ready
Tee It Forward
LPGA*USGA Girls Golf chapter
PGA Jr league
Drive Chip Putt weekly practices
Golfzilla Festival activities for July 4th members and also September city-wide Girls Golf Festival