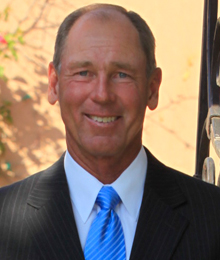 Mike Malaska, PGA
Superstition Mountain Golf and Country Club
8000 Club Village Dr.
Superstition Mountain, AZ 85118
(480) 393-3936
Malaskagolf@gmail.com
Mike Malaska is the 2011 PGA Teacher of the Year. He has also been inducted into the Utah Golf Hall of Fame and named as a 2013 Edwin Watts Golf Top Teachers in America and was a GRAA Top 50 Growth of the Game Teaching Professional for the past five years. Mike was also the 2011 Southwest PGA Section PGA Senior Player of the Year and 2010 PGA Section Teacher of the Year. Since 2000, Mike has ranked among Golf Digest's America's 50 Greatest Teachers.