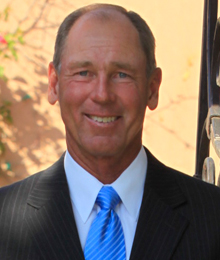 Mike Malaska, PGA
Malaska Golf
8000 Club Village Drive
Superstition Mountain, Arizona 85118
(480) 393-3936
malaskagolf@gmail.com
Mike Malaska is the 2011 PGA Teacher of the Year. This year, he was inducted into the Utah Golf Hall of Fame. He has also been named as a 2013 Edwin Watts Golf Top Teachers in America and was a GRAA Top 50 Growth of the Game Teaching Professional for the past three years. Mike was also the 2011 Southwest PGA Section PGA Senior Player of the Year and 2010 PGA Section Teacher of the Year. Since 2000, Mike has ranked among Golf Digest's America's 50 Greatest Teachers.
Facility type: Private
Past awards/recognitions:
GRAA Top 50 Growth of the Game Teaching Professional
PGA National Teacher of the Year
PGA Section Teacher of the Year
Golf Magazine Top 100
Golf Digest Top 20
Golf Digest Top 50
Golf Digest Best in State
Technology used in instruction:
JC Video
FlightScope
Mobiplex video conferencing
iPhone
Earnest launch monitor
Approximate number of free "tune-ups" and lessons given per year: 500
Growth of the game initiatives: 
I have a new Franchise that is a new model for golf. GreatLIFE Malaska Golf and Fitness Play Everything. It is unbeloevable the numbers of new players that it is bringing to the game. Along with old players that stoped and fit people that never thought about playing golf. It answers the two biggest questions in golf. It makes golf basically free and the time is what ever you want it to be. It is not just an idea but a proven movement in Community health and wellness.