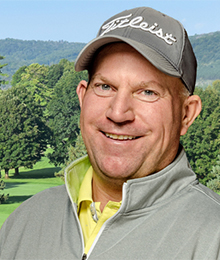 Mike Fay
Mike Fay Golf Academy @ Walnut Creek Country Club
25501 Johns Road
25501 Johns Road, South Lyon, Michigan 48178, US
mike@mikefaygolf.com
Please indicate past awards won/recognitions:
PGA Section Teacher of the Year, GRAA Top 100 Growth of the Game Teaching Professional, Golf Digest Best in State
Other awards won:
2022-2023 Golf Digest Best Teacher In State – Michigan, 2022 Michigan PGA Deacon Palmer Award, 2021 GRAA Top 100 Growth of the Game Teaching Professional, 2020 Michigan PGA Teacher of the Year, 2019-2020 Golf Digest Best Teacher In State – Michigan, 2019 Michigan PGA Player Development Award, 2019 Northern Michigan PGA Deacon Palmer Award, 2017-2018 Golf Digest Best Teacher In State – Michigan, 2018 Northern Michigan PGA Teacher of the Year, 2017 Future Champions Golf Top 25 Elite Junior Coach in the USA, 2016 Michigan PGA Player Development Award, 2016 Northern Michigan PGA Teacher of the Year, 2016 Northern Michigan PGA Junior Golf Leader Award, 2015 U.S. Kids Golf Top 50 Master Kids Teacher, 2015 Northern Michigan PGA Media Award, 2014 GRAA Top 50 Growth of the Game Teaching Professional, 2014 NMPGA Horton Smith Award, 2013 & 2014 Named by U.S. Kids Golf Top 50 Kids Teacher, 2012 U.S. Kids Golf Top 50 Teachers Honorable Mention, 2012 Northern Michigan PGA Teacher of the Year
Total number of individual lessons given per year:
Male: 700
Female: 300
Junior: 500
Total number of individual clinics given per year:
100
Please indicate any Growth of the Game initiatives your facility/academy has launched over the past year (please give specifics on such programs):
Held 2 different sessions of Get Golf Ready classes which had a total of 12 participants. Each class lasted one hour over six weeks plus a make up week. The overall goal of the program was to make these golfers more comfortable on the course. The final week we went to our par 3 course to put what we have learned into play.
The POD Training Programs were another success this year. Adult POD, Junior POD, and Mini POD where the programs we ran. The Adult POD and Junior POD programs combine group instruction (PODS), private instruction, and on course play. Mini POD is dedicated to a game based learning program for ages 5-10 years old.
Gave 20 lessons to employees of Walnut Creek Country Club.
Please share any programming you have made to keep your customers & students engaged:
We have a program called MFG University, the Online School of Golf available to all students of our academy. An interactive platform that engages our students by reinforcing golf instruction learned through the their use of a library of over 250 videos.
The use of Coach Now directly engages with our students. Coach Now is used for video analysis as well as most communication with our POD Programs. Pre recored instructions as well as messages to students keep them playing more golf.
Social media is a big one for our academy. We use social media to inform our students through both videos and pictures. We use Facebook, Twitter, Instagram, and Tiktok to reach our client base. Another way we use social media is to inform college golf coaches of who is a potential college player by congratulating them for their fine play.