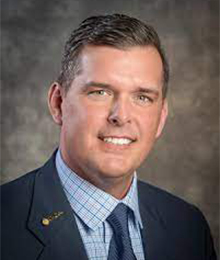 Michael Herzog
Michael Herzog Golf Academy
4424 North 15 Street
Bismarck, ND 58503
4424 North 15 Street Bismarck, ND 58503, Bismarck, North Dakota 58503, US
mikeherzog@pga.com
Please indicate past awards won/recognitions:
GRAA Top 100 Growth of the Game Teaching Professional
Other awards won:
2016 & 2017 U.S. Kids Golf Top 50; 2018 U.S. Kids Master Coach; 2010 MN Section PGA Player Development; 2012 MN Section PGA Player Development, 2015 MN Section Dakota Chapter Junior Development, 2017 Mn Section Dakota Chapter Facilty Promoter
Total number of individual lessons given per year:
Male: 33+
Female: 125+
Junior: 90+
Total number of individual clinics given per year:
12
Please indicate any Growth of the Game initiatives your facility/academy has launched over the past year (please give specifics on such programs):
USGA*LPGA Girls Golf Class: Focused on a girls-only program that focuses on the five "E"s! Empower, Enrich, Engage, Energize, and Excercise. The first-year program only had 4 girls but made a very positive impact. Will definitely have more next year and look at expanding the program. This is the only girl's golf program offered in Bismarck-Mandan, so progress is positive and exciting!
The other focus is providing FREE Lessons for Native Americans. Working with the MHA Nation (Mandan Hidatsa and Arikara Nation) Fitness and Recreation Program we are working on providing free lessons and providing clubs through the support of The Golf Course Builders Association Foundation (clubs for kids ages 5-18).
Please share any programming you have made to keep your customers & students engaged:
A big improvement from years past is the help of the Golf Genius Coach 360 App. A phenomenal way to connect with the students and parents when it comes to scheduling, providing lesson summaries, videos, and takeaway reports in the palm of your hand.