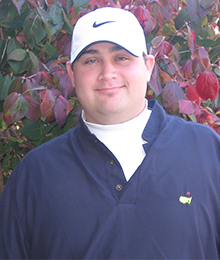 Please indicate past awards won/recognitions:
GRAA Top 100 Growth of the Game Teaching Professional, Other (Indicate specific awards below in 3-a)
Other awards won:
2022 SOPGA Patriot Award, 2022 SOPGA Youth Player Development Award, 2019 SOPGA Player Development Award, 2017 SOPGA Youth Player Development Award, 2016 SOPGA Player Development Award, 2011 SOPGA Player Development Award, 2009 SOPGA Youth Player Development Award
Total number of individual lessons given per year:
Male: 500
Female: 100
Junior: 235
Total number of individual clinics given per year:
426
Please indicate any Growth of the Game initiatives your facility/academy has launched over the past year (please give specifics on such programs):
We have added more school camps and clinics. We have a large number of middle schools with golf teams. We initiated a golf in schools program years ago and now we have many schools coming out to our facility for instruction. We are also unique in offering programming for non-traditional demographics like Special Olympics and the Down Syndrome Association of Cincinnati. We added programming for Big Brothers and Big Sisters this year.
Please share any programming you have made to keep your customers & students engaged:
We have an extensive programming model for adults and juniors designed to introduce those new to the game and take them through a progression of turning them into golfers with on course instruction and on course simulations.