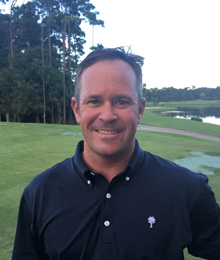 Mark Hacket, PGA
Old Palm Golf Club
11889 Old Palm Dr.
Palm Beach Gardens, FL 34108
(561) 801-0356
http://www.oldpalmgolfclub.com/
Mphgolf@msn.com
Mark Hacket received his first golf lesson from Davis Love, Jr. at the Sea Island Golf Club in Georgia when he was 15. That memorable first lesson not only instilled in him a love for the game, but a love for how the game is taught. Since he began teaching golf in 1988, he has dedicated his career to helping golfers.