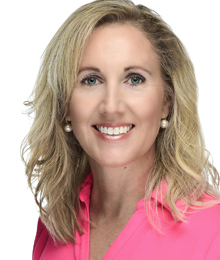 Maria Palozola, LPGA
3390 Quinette Rd.
Valley Park, Missouri 63088
(314) 440-9082
http://www.stlouisgolflessons.com
info@stlouisgolflessons.com
Owner
Big Bend Golf Center / St. Louis (Missouri) Golf Lessons
For the past nine years, Maria Palozola has been listed among the Top 50 LPGA Teachers. That's just the beginning of her impressive list of accolades: six-time Midwest LPGA Section Teacher of the Year (2008, '11, '13, '15, '16 and '18); U.S. Kids Top 50 Teacher; Golf Digest Best In State (2017-18); and Golf Magazine Top Teachers in the Midwest (2005-08).