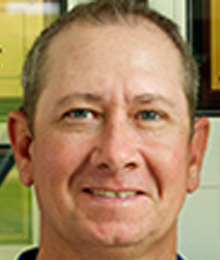 Larry Ward, PGA
High Performance Golf
5600 Harrodsburg Rd.
Nicholasville, Kentucky 40356
(859) 321-3364
larryward@larrywardgolf.com
Larry Ward is the owner of High Performance Golf located at KeeneTrace Golf Club in Nicholasville Kentucky. Ward is a four-time Kentucky PGA Section Teacher of the Year as well as the 2016 Section Horton Smith Award winner. Ward is joined at High Performance Golf by top instructors Tyrus York, Grover Justice and Myra Blackwelder.
Facility type: Private
Past awards/recognitions:
PGA Section Teacher of the Year
Golf Digest Best in State
PGA Section Horton Smith Award
Top 25 Elite Coach in America by Future Champions
Technology used in instruction:
Trackman, Boditrak, JC Video, Blast Motion, V1, Foresight and K Vest.
Approximate number of free "tune-ups" and lessons given per year: 200