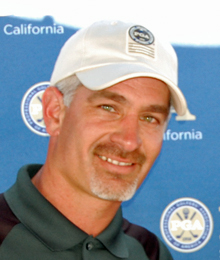 Josh Alpert, PGA
The Lakes at El Segundo Golf Course / Good Swings Happen Junior Golf Academy
400 South Sepulveda Blvd.
El Segundo, CA 90245
(310) 503-5070
josh@joshgolf.com
Josh Alpert, founder of Good Swings Happen Junior Golf Academy, teaches players of all ages and skill levels, specializing in junior programming at The Lakes at El Segundo. One of his mottos: "What is My Opportunity Now?" speaks to the importance of a positive attitude while practicing and playing golf.