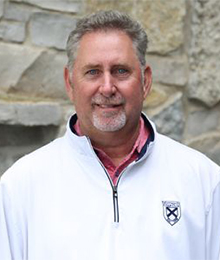 John Platt
Mistwood Golf Club
1700 Renwick Rd
1700 Renwick Rd, Romeoville, Illinois 60446, US
johnplatt62@hotmail.com
Please indicate past awards won/recognitions:
PGA Section Teacher of the Year, GRAA Top 100 Growth of the Game Teaching Professional, Golf Digest Best in State, Other (Indicate specific awards below in 3-a)
Other awards won:
1999 National NCAA Division II/III Coach of the year, 2021 Youth Player Development Award
Total number of individual lessons given per year:
Male: 500
Female: 250
Junior: 2000
Total number of individual clinics given per year:
20
Please indicate any Growth of the Game initiatives your facility/academy has launched over the past year (please give specifics on such programs):
-3 teams of PGA Junior Golf League
-Junior programs called CAP (committed athlete program 13-18), CAP jv (program for younger players 5-9), CGP (Competitive Golfer Program for 8-13) These programs consist of 120 players through the winter months December-March. The classes are Monday-Thursday and are 1 to 1 1/2 hours long. All technology is used during these programs, especially Top Tracer because all 30 stations in are winter dome has the tracing ability.
–
Please share any programming you have made to keep your customers & students engaged:
You tube thru Mistwood Golf Club-John Platt
Social Media through Mistwood account
Instagram
Facebook