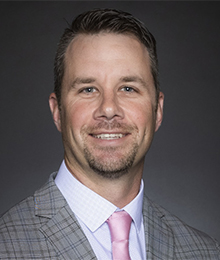 Joe McNeil
Joe McNeil Golf
604 CR 5713
604 CR 5713, LaCoste, Texas 78039, US
joe@joemcneilgolf.com
Please indicate past awards won/recognitions:
Other (Indicate specific awards below in 3-a)
Other awards won:
Top 50 US Kids Instructor (2021)
Total number of individual lessons given per year:
Male: 400
Female: 225
Junior: 725
Total number of individual clinics given per year:
200+
Please indicate any Growth of the Game initiatives your facility/academy has launched over the past year (please give specifics on such programs):
6 week introduction to golf – This is an adult program that we offer where we cover putting, chipping, pitching, full swing, rules and overall etiquette on the golf course and what to expect when first going to a golf course. The people in these clinics have either never played or maybe just went to top golf once or twice. We help them with what to wear, what to expect and how to navigate around a golf course for the first time. These classes are a blast and are approximately 75% female attended.
Summer Junior Camps – 4 day camps where the kids learn some basic fundamentals about the game and play a bunch of skill development games.
Please share any programming you have made to keep your customers & students engaged:
I'm not sure if this is meaning video's or presentations. We do have a Youtube channel that we don't post very often to anymore but during the pandemic, we put out some teaching videos as well as just some on-course VLOG's. Our students still watch them and we consistently pick up new students who have watched our video's.
As far as presentations we do a new parent presentation when we get new students and we give them an overview of what they can expect from us, our coaches, and also the junior golf scene in South Texas. We give them resources for all the local tours and also explain the most popular paths kids have followed in junior golf that has led to making their high school team and playing college.
Newsletter, we aren't as diligent with this but do send these out periodically and this will increase as we are expanded to the new facility later in 2023 and will have a marketing person.