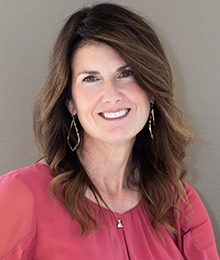 Janean Murphy
Meadowbrook Country Club
200 Meadowbrook Country Club Estates
200 Meadowbrook Country Club Estates, Ballwin, Missouri 63011, US
golf@janeanmurphy.com
Please indicate past awards won/recognitions:
GRAA Top 100 Growth of the Game Teaching Professional, LPGA Awards, Other (Indicate specific awards below in 3-a)
Other awards won:
2021 OP36 Master Top 50 Coach, 2020 & 2019 OP36 Top 50, 2018 & 2019 USKIds Top50
Total number of individual lessons given per year:
Male: 250
Female: 175
Junior: 525
Total number of individual clinics given per year:
200
Please indicate any Growth of the Game initiatives your facility/academy has launched over the past year (please give specifics on such programs):
Operation 36 program for juniors and adults to introduce to the game and transition them to play on the golf course. I try to keep this program going year-round, especially for the juniors. I want them to always have opportunities to learn and play golf during any season.
PGA Junior league. This really connects with the juniors who like to compete.
Stroke Saver Adult Classes to get adult golfers working on short game and recovery shots on the course. These classes are all on-course learning. We go out late on a weekday evening to the back nine and practice key shots on open holes. This class is highly attended every week.
Supervised Practice Adult classes to teach/train adult golfers how to have an effective one-hour practice session when your time is limited. It's ran like a college team in training. New class I offered this year. Still trying to get launched with a solid/consistent attendance but it's going well. I set up 30 min of specific short game skills/tasks to complete. Then, we head to the range and work on different aspects of their fullswing game. It could be specific types of shots, or working particular clubs, or just a swing fundamental.
Spring Training Classes for Adults is focused on a golf game tune up in all areas of their game in the early spring. This will cover short game to full swing fundamentals. Key areas for improvement and enjoyment of golf. This class is well attended and has a wait list on several topics.
Currently working on Cardio Golf certification to add golf fitness to the club.
Please share any programming you have made to keep your customers & students engaged:
• Weekly OP36 clinics for juniors and adult women
• Monthly OP36 9-hole playdays
• Summer – PGA Junior League
• April-October – Weekly Adult programming in the evenings (Stroke Savers, Spring Training, Supervised Practice & more)
• LTPD (Long Term Player Development). Private lesson package for junior or adult wanting to lower their handicap/scores. 3 X one-hour lessons each month and 1 X 9 hole playing lesson. I also write up practice plans in between lessons for the student.
• Private Lesson Series for Adults and Juniors.
• For winter training in the studio/simulator/gym I am offering a mix n match/customize your 60 min golf lesson.
o 30 min stretch
o 30 min speed train
o 30 min full swing train
o 30 min short game train
o 30 min strength train