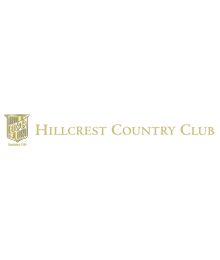 Hillcrest Country Club
10000 West Pico Blvd.
Los Angeles, California 90064
(310) 300-6130
cmiller@hcc.la
The premise behind Hillcrest's renovations was to improve its practice facilities, along with the golf course. A range was designed that allows members to practice without seeing a net or the ball leaving the range area. The range is 330 yards in length now, with a tee space of 77 yards wide and has five target greens equipped with bunkers. The Range House has two fitting studios- one with a see-through bay, where parents can watch their kids get lessons, along with a sitting area to watch football, golf and the kids play on the par 3 golf course. In the Range House, Hillcrest added all the amenities a high-end club should have and has become a social hub for those warming up for a round, practicing, or just here for a cup of coffee. The Rock N' Roll range is proving to be a great success, as lessons are up by 30 percent from 2018. The range has not only enhanced the experience for the club's returning golfers, but it has helped Hillcrest grow the game through its own membership.