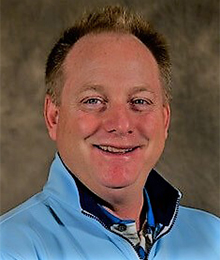 Henry Brunton
Henry Brunton Golf Academy
10 Strawberry Farm Rd
10 Strawberry Farm Rd, Irvine, California 92612, US
henry@henrybrunton.com
Please indicate past awards won/recognitions:
PGA National Teacher of the Year, PGA Section Teacher of the Year, Golf Magazine Top 100, Other (Indicate specific awards below in 3-a)
Other awards won:
PGA of Canada National Teacher of the Year; PGA of Canada National Junior Leader of the Year; PGA of Canada Coach of the Year; US Kids Top 50 Kids teachers; US Kids Master Kids Teacher; Golf Digest Best in Country; PGA's of Europe 5 Star Professional Award; Andy Higging Award- Coaches Association of Ontario- Lifetime Achievement;
Total number of individual lessons given per year:
Male: 200
Female: 100
Junior: 500
Total number of individual clinics given per year:
100
Please indicate any Growth of the Game initiatives your facility/academy has launched over the past year (please give specifics on such programs):
I own and operate three academies- at Strawberry Farms GC in Irvine, CA; Eagle Creek GC in Orlando, FL and at Eagles Nest GC in Toronto, Ontario. We have over eight hundred academy members who are actively involved in our coaching programs.
I published a Learning Guide- Henry Brunton Golf Academy Learning Guide- I will send it to Julie Yuen
We started a New 2 Golf Program – focused on attracting and retaining new adult golfers.
Please share any programming you have made to keep your customers & students engaged:
New 2 Golf Program- focused on engaging and retaining new adult players.
Learn 2 Play Program – junior program for children ages 6-9
New Competitive Golf Program- junior program for children ages 10-13
Strive for Excellence Program- junior program for high school golfers
HBGA Member Golf School Experiences
Holiday Training Camps in Florida for Juniors
Spring Break Training Camp in Florida
New Product Launch/Club Fitting Days- several manufacturers
Complimentary Video Zoom Calls – Mental Game Training and Course Management