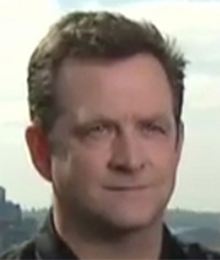 Gregg Rogers
Gregg Rogers' Golf Performance Centers, LLC
2021 130th Avenue NE, Suite D
2021 130th Avenue NE, Suite D, Bellevue, Washington 98005, US
http://www.grgolfperformance.com
grogers@grgolfperformance.com
Please indicate past awards won/recognitions:
GRAA Top 100 Growth of the Game Teaching Professional
Other awards won:
• 2007 TaylorMade-Adidas West Region Club Fitter of the Year 2008 • Mizuno "Elite 16" Club Fitter of the Year • 2008 WWCPGA Teacher of the Year • 2011-2022 Golf Digest "America's 100 Best Club Fitters" • 2012-2022 Mizuno "Top 100 Club Fitter" • 2015-2021 Callaway Golf Top 100 Club Fitters • 2016 -2021 PING Top 100 Club Fitters • 2018 Golf Magazine Elite 25 Club Fitting facilities in America • 2019 Golf Magazine Top 50 Club Fitters • 2022 Srixon/XXIO Top 100 Club Fitters
Total number of individual lessons given per year:
Male: 3000
Female: 800
Junior: 400
Total number of individual clinics given per year:
20
Please indicate any Growth of the Game initiatives your facility/academy has launched over the past year (please give specifics on such programs):
We are currently focused on promoting Parent/Child programs where family members are taking lessons adjacent to each other and coming into practice/play simulated courses with instructors. This has been a huge success. We are also continuing to promote our programs to Microsoft, Google, Facebook and Amazon to help grow the business….ie. https://www.youtube.com/watch?v=EdZTFbJcjCg
Please share any programming you have made to keep your customers & students engaged:
Supervised practice is our most utilized and successful engagement program.. We have 7 bays all equipped with TrackMan and JC video analysis for clients to use for feedback when practicing. As part of our lesson plans instructors will supervise client training to make sure they are practicing and implementing the lesson plans correctly. Accurate Feedback is the key to improving and we are doing everything possible to make sure clients are getting better and more frequent feedback while they are training.. whether its during a lesson, practicing or exercising.
We are in the process of updating our website to reflect this better in the coming months..