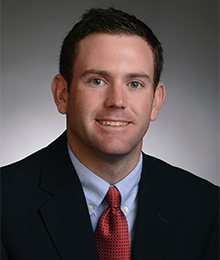 Gaylon Cude
Golf House Tennessee Learning Center
400 Franklin Road
400 Franklin Road, Franklin, Tennessee 37069, US
http://tngolf.org/learningcenter
gcude@tngolf.org
Please indicate past awards won/recognitions:
GRAA Top 100 Growth of the Game Teaching Professional, Golf Digest Best in State, Other (Indicate specific awards below in 3-a)
Other awards won:
Golf Digest Best Young Teachers in America
Total number of individual lessons given per year:
Male: 250
Female: 50
Junior: 600+
Total number of individual clinics given per year:
400
Please indicate any Growth of the Game initiatives your facility/academy has launched over the past year (please give specifics on such programs):
The newest program I have added to our current offerings is a winter program for seniors that will focus on driving, chipping and putting. The program will last 3 months and will consist of both indoor and outdoor elements. There are currently 9 registrants with expectations of filling with program prior to its start with 12 participants.
Please share any programming you have made to keep your customers & students engaged:
We offer 16 summer junior golf camps with near 250 juniors ages 8-17, junior clinics from March – October with near 800 participants, 15 senior clinics, 15 ladies clinics, 8 Get Golf Ready offerings for adult beginners, 4 junior golf leagues in addition to a 48 participant in-house PGA Junior League as well as over 1000 private golf lessons.