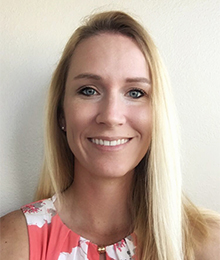 Please indicate past awards won/recognitions:
GRAA Top 100 Growth of the Game Teaching Professional
Other awards won:
Golf Digest Best Young Instructors, U.S. Kids top 100,
Total number of individual lessons given per year:
Male: 230
Female: 280
Junior: 375
Total number of individual clinics given per year:
75-95
Please indicate any Growth of the Game initiatives your facility/academy has launched over the past year (please give specifics on such programs):
Within our junior program I am slowly starting to introduce a buddy program to bring the older kids back to help with the young ones. This gave the younger kids the opportunity to learn and become close with the older kids they all look up to and want to be like! The dynamic between the kids this year was amazing. Everyone got along so well, and kids were everywhere around the club. It was truly a sight to see.
I also started an accountability practice program for adults who needed someone to push them and actually go and practice. Days and times are offered, and they must attend a certain amount of practice sessions to be involved so they commit to the journey! Taking lessons and not working on the skills puts them back to step one, so keeping them accountable for their progress is a new program I introduced.
When school started back up, many kids were not playing high school golf, so I wanted to make sure they had something to do afterwards. I set up match play events allowing kids to team up and play 1 vs 1 against their friend and we would pick the formats they would play in. Adding and changing things here and there to make it more fun and interesting for them so they never knew what to expect. For examples: loser of a hole takes away one of their opponent's clubs. The only way you can get a club back is by winning a hole.
Please share any programming you have made to keep your customers & students engaged:
This season we revamped the junior program and had many added events to introduce and keep players excited about the sport. The first thing we did with the juniors was add 2 more interns to help with coaching. This allowed me to have 3 interns and myself teach the 250 kids we have in the program! We added more days and times, along with doing different on course game days for the kids. This gave the kids more access to the course which made them want to be out there playing even after their program was over. Parents were more involved and overall, we had an increase of rounds and family play together. Our junior program was the most successful thus far and continues to grow. We make games and programs better and better each year.
The ladies' clinics have been very successful by doing more on course work with them. First thing is range then we teach them how to transfer the skills to the course by actually taking them to the course and putting them through scenarios. We needed to build the ladies confidence so they trusted themselves away from the coaches and knew they could do it.
On the private lesson side of things, I started working with Sportbox Ai and GolfForever and creating programs for all my students. We made weekly/monthly goals and they had to accomplish (x) number of tasks on their weekly/monthly lists for some type of reward. Whether it be golf products/ extra lesson time with me at no charge, I wanted them to finally realize that people don't accomplish their goals but skipping everything that needs to be done in the middle. Hard work pays off. By making this change to my lesson plans with students Increased my lessons this year and had one of my students win, place 2nd or 3rd in every single member event the club hosted!