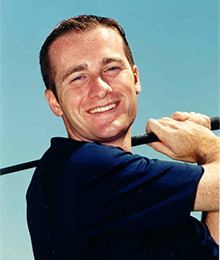 Erik Sorensen
Newbury Golf Center
131 Scotland Road
131 Scotland Road, Newbury, Massachusetts 01951, US
http://www.newburygolfcenter.com
erik@newburygolfcenter.com
Please indicate past awards won/recognitions:
GRAA Top 100 Growth of the Game Teaching Professional, Golf Digest Best in State, Other (Indicate specific awards below in 3-a)
Other awards won:
2022 Massachusetts PGA Chapter Teacher of the Year, 2007 US Kids Top 50 Teacher
Total number of individual lessons given per year:
Male: 500
Female: 500
Junior: 200
Total number of individual clinics given per year:
100
Please indicate any Growth of the Game initiatives your facility/academy has launched over the past year (please give specifics on such programs):
We offer free junior and ladies clinics throughout the year. These are a "get introduced to golf" clinic. These clinics have been a great way for people to be exposed to the game and instruction at no cost. We also offer 18 junior camps in he summer and and all year after school programs for the kids, we are covered and heated so we are able to offer programs 12 months a year in the northeast.
Our ladies clinics has been one of our biggest growth of the game programs since we opened. We offer four different levels of clinics from beginner all the the way to advanced with six one hour clinics for each level. These clinics along with one-day clinics have had over 800 ladies attend in two and half years. We continue to have waiting list for clinics and see new players sign up each month.
Please share any programming you have made to keep your customers & students engaged:
Our clinic programs described in the previous question has been very engaging but our training aid program and ladies private facebook group has been very well received as well. Our training aid program allows students and customers to use any of our training aids while practicing, we have over 20 training aids behind our tee line (two of every training aid) and any student or customer are allowed to use them at anytime. At times you will see ten plus people using these aids and talking with each other about them.
Our Newbury Golf Center ladies facebook "group" page has over 250 members, this group is made up of ladies who have taken a clinic or lesson at Newbury Golf Center. This page is very interactive with the group, we post instructional tips, league information at local courses in the area, new and used clubs for sale and any "ladies golf" information. A great tool for ladies to ask questions and get information on a local level.