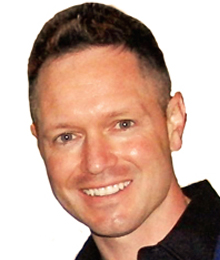 Eric McInerney, PGA
McGolf Centre LLC
150 Bridge Street
Dedham, Massachusetts 02026
(781) 844-4004
eric@mcgolfonline.com
Eric, a PGA apprentice, is the head professional at McGolf Centre LLC. He is TPI certified, KVest certified, U.S. Kids certified and has over 30 years of golf experience. Eric owned and ran a golf shop where he custom fit for Callaway, Nike, Mizuno and TaylorMade. Eric works with golfers of all ages and skill levels full-time in the off season months at his indoor golf studio. He has been teaching golf for over 18 years and is now a four-time GRAA Top 50 Growth of the Game Teaching Professional.
Facility type: Stand Alone Range
Past awards/recognitions:
GRAA Top 50 Growth of the Game Teaching
2014 US Kids Honorable Mention
Technology used in instruction:
GC2
Foresight
V1
K-Vest
HMT Launch Monitor
Approximate number of free "tune-ups" and lessons given per year: 500
Growth of the game initiatives: 
Best Practice Contributions
In my player development programs I help my students set goals and we work together to create action plans to help achieve those goals
I opened up an indoor golf studio in Natick Ma, and I continue to host winter golf classes for beginners who are trying to learn the basic fundamentals. The studio is also used in the off-season months for private instruction, group classes. It's also used for individuals to practice their game in a private setting. I'm extremely proud of my golf studio and my students love it!
I manage the re gripping & loft/lie station, where our customers can have their clubs re gripped and check the loft/lie on the spot.
I pass out flyers to my students, whom I believe would benefit from the Tee it Forward program. I will always support that Tee it forward because I know that program is extremely important to grow the game.
I've attended the PGA Show every year since 2002, to stay on top of the latest technology in training aids, teaching software, golf equipment, and driving range product. I recently had a custom simulator installed in my studio, which really takes it to a higher level in the off-season months. It makes the experience for my students so much better and keeps them excited about the game in the months they would normally have forgotten about it.
I play nine holes two times per week with different students. It's good for my game and my students love it! I invite different students to play and show them various ways to improve, such as… what side of the tee box to hit from, targets to aim for, club selection, etiquette, course management, pace of play and most importantly to have fun! These weekly rounds keep me playing and dialed in on my game because I still like to compete a few times a year. My latest tournament was the 2012 Boston Open, which is a one day tournament. I finished fourth place with a score of 66. My students love to see that I still play and do well. The weekly nine-hole rounds are great for all of us.  Boston Open results (http://www.cityofbostongolf.com/boston_open/)
Developed and manage my website to grow a client base and I send out weekly blogs to make it interactive. My lessons can be booked online from my website.
Over the years, I have grown my personal client base to over to over 300 students with an annual goal of increasing my client base 25% a year.
At McGolf, New England's most respected and busiest driving ranges I walk our hitting bays 5 to 6 days a week and help out the general public with the basic set up, alignment and grip. This gives our customers a reason to come back and enjoy the game more. A lot of times, these customers will also return for private lessons.
I participate in local annual charity events including Cystic Fibrosis, and memorial tournaments for families who have lost loved ones.