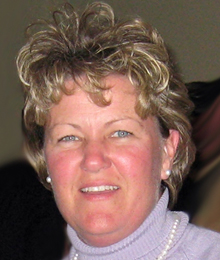 Elizabeth Granahan, PGA
The G2 Golf Group
430 Swedesford Rd.
Malvern, PA 19355
(855) 442-4653
http://www.theg2golfgroup.com/
egranahan@theg2golfgroup.com
For 30 years, Elizabeth
has passionately shared
her love of the game. A
true industry leader, she has been at the forefront of golf instruction, coaching, player development, and academy construction. Her dedication to her students and to her craft is immeasurable. A five-time recipient of the GRAA Top 50 Growth of the Game Teaching Professionals award, she has also been honored as the Philadelphia PGA Section Teacher of the Year (the only woman in the Section's 100-plus-year history), as well as Golf Digest's Best Teachers in the State, Golf Digest's America's Best Clubfitters and numerous additional professional and business awards.