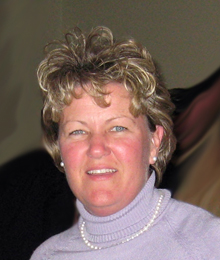 Elizabeth has been teaching golf for nearly 30 years and has been the recipient of numerous national and regional awards. She is the only woman in the 90+ year history of the Philadelphia PGA Section to have been awarded Teacher of the Year honors (2009). In 2011, Elizabeth served as one of eight elite instructors from around the country invited to teach at the Inaugural Junior Ryder Cup Academy at the PGA Center for Learning & Performance in Port Saint Lucie, Fla. An industry trailblazer, she remains the only woman golf professional to have served on staff at the prestigious Merion G.C.
Facility Type: Public
Past awards/recognitions: 
GRAA Top 50 Growth of the Game Teaching Professional
PGA Section Teacher of the Year
Golf Digest Top 100 Clubfitter
Top 24 Business Women on the Move
Approximate number of free "tune-ups" and lessons given per year: In 2013, G2 donated over $25,000 in lessons, clinics & assessments to area philanthropies, including Girls Golf of Valley Forge.
Growth of the game initiatives:
Monthly supervised practice
Monthly Golf Chicks Group Training (beginner women)
Monthly Play with the Pro
Monthly "Big Time Caddie" (caddie for 3 students of similar skill level)
The G2 Golf Scholarship ($10,000 in lessons, equipment & clothing) is awarded annually to a junior player who would not otherwise be able to afford private lessons and/or golf.
Trips to the USGA Museum & Test Center
Various travel opportunities to major golf events including, the Masters, the U.S. Open and the Solheim Cup
Three client trips to San Diego for the Barona Pro-Am
Numerous open houses and cocktail parties
G2 Speakers Series Events
Man Cave Sundays