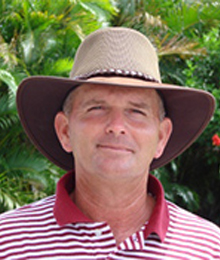 Don Law, PGA
Don Law Golf Academy at Osprey Point, Club Med, Ocean Breeze, Cypress Creek, and Ocean Reef
12551 Glades Rd.
Boca Raton, FL 33498
(772) 323-0625
http://www.donlawgolfacademy.com
donlaw@bellsouth.net
Don is an award-winning Junior Golf Instructor and opened the first Don Law Golf Academy in 1999. Over the last 10 years, the academy has grown to six locations, offering year-round training programs. Don also opened the Club Med Academies in Port St Lucie, Fla. Don was recently named South Florida PGA Section Junior Golf Leader. US Kids Golf has honored Law with the Top 50 Junior Instructor Award and he is on the US Kids Golf's Top 50 Master Instructor list. The PGA of America has honored Law with many awards, including Section PGA Professional of the Year, President's Plaque winner, Bill Strausbaugh and the Distinguished Service Award winner.
Facility Type: Public
Technology used in instruction:
V1 Pro
Swing View Pro
FlightScope
Impact bag
Approximate number of free "tune-ups" and lessons given per year: 250
Growth of the game initiatives:
PGA Welcome to Golf Month

PGA Free Fitting and Trade Up Month
Women's Golf Month
Get Golf Ready
Bring Your Family to the Golf Course
Family Tees
Patriot Golf Day
Family Golf Days
Allianz Senior Championship's Family Golf Day