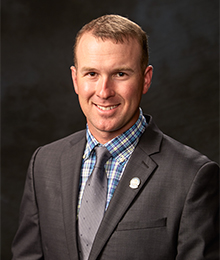 Cody Carter
Druid Hills Golf Club
740 Clifton Road NE
740 Clifton Road NE, Atlanta, Georgia 30307, US
ccarter@dhgc.org
Please indicate past awards won/recognitions:
GRAA Top 100 Growth of the Game Teaching Professional, Other (Indicate specific awards below in 3-a)
Other awards won:
2 time PGA Chapter Teacher of the Year (2017 & 2019), Golf Digest Best Young Teachers in America (2018-2019 & 2021-2022), Operation36 Top 50 (2019), USKG Top 50 Honorable Mention (2014-2017)
Total number of individual lessons given per year:
Male: 560
Female: 120
Junior: 120
Total number of individual clinics given per year:
90
Please indicate any Growth of the Game initiatives your facility/academy has launched over the past year (please give specifics on such programs):
This year is my first year at Druid Hills. We have revamped the Junior Program by adding an Operation 36 Junior Academy. This has increased Junior Golf participation by 150% at the club. We also added a Ladies Operation 36 Academy. Prior to me coming ladies golf lessons were flat and only offered as private lessons. Since adding the Ladies Academy we have a weekly class of 12 ladies 10 months out of the year. We have also started weekly beginner clinics and a cigar club for men to take a one hour clinic and smoke a cigar with friends.
Please share any programming you have made to keep your customers & students engaged:
This year we opened our Golf Performance Center and a Simulator Room at the club. Ways I have programmed to keep my students engaged is by creating a performance center league for my students. They can come and play round in the simulator, complete the Trackman combine and practice in the simulator or utilize our extra lesson bay to track data. This keeps them engaged with lesson performance and working on their games.
I also use SportsBox AI app to keep my students engaged with me in-between lessons.