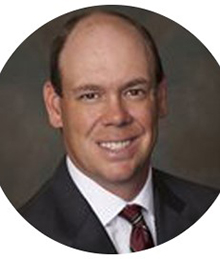 Christopher Moore
Atlanta Athletic Club
1930 Bobby Jones Drive
1930 Bobby Jones Drive, Johns Creek, Georgia 30097, US
http://www.atlantaathleticclub.org
ccm@aac1.org
Please indicate past awards won/recognitions:
Other (Indicate specific awards below in 3-a)
Other awards won:
2021 Georgia PGA Section Youth Player Development Award Winner, 2015 US Kids Top 50 Coach
Total number of individual lessons given per year:
Male: 40
Female: 40
Junior: 1,400
Total number of individual clinics given per year:
175
Please indicate any Growth of the Game initiatives your facility/academy has launched over the past year (please give specifics on such programs):
As the Junior Golf Leader at AAC, we are always looking for ways to enhance improvement and growth in our programs.
This year we announced "Par 30 Golf" for our juniors. We had been having some challenges transitioning our juniors from our Scramble events on our Par 3 Course to our individual stroke play competitions on our Par 30 course. The main reason was that the stroke play events were so competitive, kids were scared to take place in them. The average winning score in those weekly events is 2 or 3 under par.
Therefore, in creating "Par 30 Golf," we allowed up to 9 juniors per week (3 Threesomes) to play from forward tees on the Par 3 Course until they shot a score of 30. The premise of the score 30 is that is typically the "cash" number, where players earn shop credit from these events.
This new tee box separated them from the competitive players during the event, which helped both the competitive players stay competitive and those transitioning to stroke play by taking the fear out of it. It also gave these transitioning players something to shoot for and work for instead of the almighty "Win" which is do difficult in these events. Launched in just June, the results have been fantastic. We have had 12 different kids participate in the "Par 30" Forward Tees, and 3 have so far graduated and advanced to the next set of tees. We had graduated only 1 player from Sunday to Saturday in the past 12 months, so this is definitely a program we will keep going in 2023.
Please share any programming you have made to keep your customers & students engaged:
The programs I have created that keep our juniors engaged revolve around the premise of early exposure and opportunity for progress. We have multiple levels of junior golfers, beginning at age 3, that provide great opportunities for juniors to have fun, learn, improve and eventually compete when ready.
Levels include the following:
Little Chippers (Ages 3-4)
– A la carte clinics on Sundays at 1 year round. Typically 12-16 kids
Little Birdies (Ages 5-7)
– Two "Little League Style Seasons," one in the Spring and Fall
– Uniforms, practices, matches (drive, chip and putt style)
Flying Eagles (Ages 8-10)
– Two "Little League Style Seasons," one in Spring and Fall
– Uniforms, practices, matches (scramble for 9 holes on a par 3)
Par 3 Tour
– Sunday Scrambles
– Next step from Flying Eagles
– Saturday Stroke Play
– Next step past a scramble
– Added the "Par 30" Division this year to ease the transition to these highly competitive events
Game of the Week
– Thursday afternoon 9 hole stroke play events on our Championship Courses
All Par 3 Tour and Game of the Week events are tracked on a season long Money List, which provides exemptions into events such as our Jr. Big Break. Top finishers also receive tremendous quality items at our Jr. Golf Banquet.
Specialty Highly Competitive Events
– Jr. Ryder Cup
– Jr. Club Championship (Boys Jr. CC Winning Score is always under par)
– Par 3 Match Play Championship (All day NCAA Bracket style competition after qualifying)
– Par 3 Major Championships (model PGA/LPGA Tours)
Jr. Golf Banquet
– Held roughly March 1st annually, this event celebrates the past year and really kicks off the new season.
– Awards given out include the following:
– Top 10 Boys & Girls Money List Finishers – 1 Dozen monogrammed ProV1
– "50 Club" Participants (those that make 50 starts in a year on the Par 3 Tour or Game of the Week) – Custom monogrammed headcovers.
– Major Champions – Sterling Cut Glass Trophies
– Most Improved Player – Sterling Cut Glass Trophies
– Mentorship Award – Sterling Cut Glass Trophies
– Sportsmanship Award – Sterling Cut Glass Trophies
– Player of the Year – Sterling Cut Glass Trophies
The video submitted below was 3 minutes of the video played at our Jr. Golf Banquet this year in March.